With Funko Pop releases coming for almost every property of note under the sun, we decide to take a look at just which Funko Pops are the rarest. We've done our research, we've trawled the internet into every nook and cranny to look for just which ones are the rarest. Here are the 10 rarest Funko Pop Vinyl figures money can buy.
1. Pop! Star Wars – Holographic Darth Maul: $1,804 USD
Costing more than a 1980's Gibson SG, the Holographic Darth Maul Pop! is a sought after thing of beauty. First introduced at SDCC 2012, this was an instant sell out. With a sell price of $1,804, this has an even higher estimated resale value with some listings going up at $2,350. This is one for the serious collectors and limited to just 480 units makes it a real trophy Pop!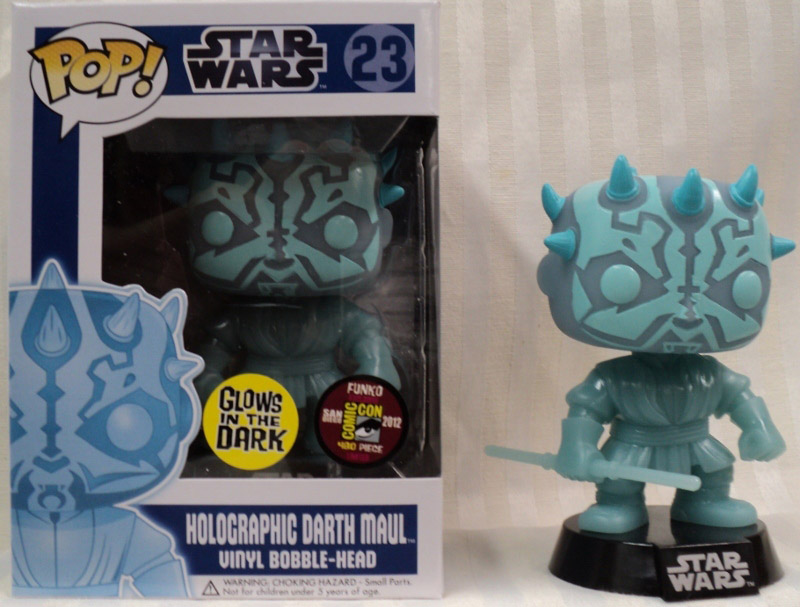 2. Pop! Ad Icons – Big Boy: $1,592.17 USD
The iconic Big Boy's immortalisation in Pop! Vinyl is definitely something for the Big Boys and Girls with big wallets. You could expect to pay way over this price as well with some going for as much as $1655 *eyes water*
3. Pop! Animation – Planet Arlia Vegeta: $1,512 USD
This Funko Pop variant was released in 2014 as an exclusive to New York Comic Con and Toy Tokyo. The Arlian Vegeta variant is based on the planet that Vegeta and Nappa destroyed offscreen in Dragonball Z before meeting (and starting a rivalry with) Goku during the Saiyan Saga.
4. Pop! Game of Thrones – Ned Stark (Headless): $1,299 USD
Poor Ned Stark. The guy really can't catch a break. This figure was released in 2013 as and SDCC Exclusive and has a bloody stain on his chest as well as a removable head. Just looking at 'ol Eddard's face here makes you really feel sorry for him. Oddly enough, it also comes with Ice, the Stark family sword that was used to behead Ned. This edition is limited to 1008 and has lots of unique features that you just can't find anywhere else.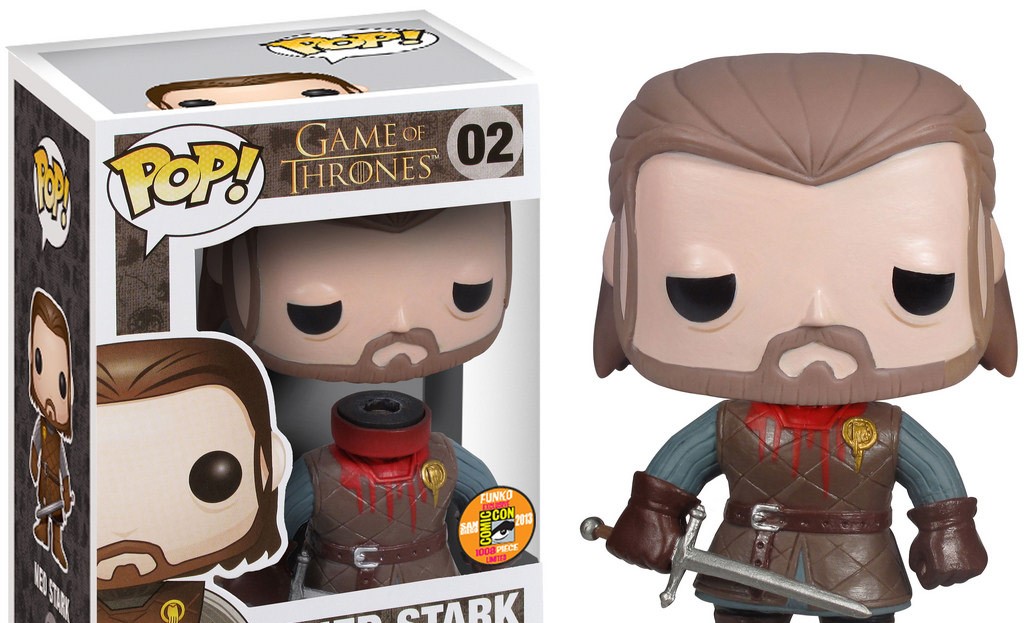 5. Pop! Heroes – Batman (Blue – Metallic): $790 USD
This classic Batman Funko Pop! vinyl is one of the first Pop! Vinyl exclusives. Released in 2010 as a San Diego Comic-Con Exclusive, this Pop! Vinyl is limited to 480- making it even harder for collectors to find.
6. Pop! Television – Skeletor (Black Hood): $789 USD
An SDCC 2013 exclusive, this run of 480 Skeletor figures flew off the shelves and into the arms of collectors. A quick scan of eBay is throwing up some listings of over $1,000 for a mint condition Pop! Now where did I leave my credit card …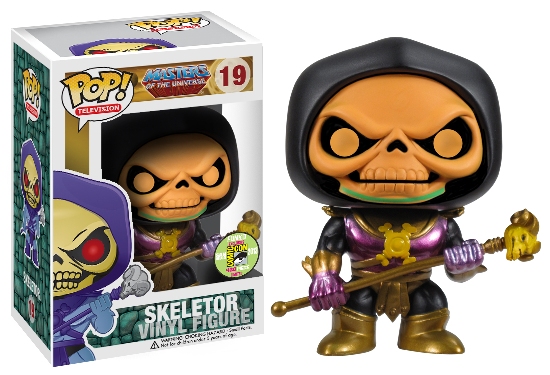 7. Pop! Disney – Alien (Metallic): $768 USD
Released the same year as the Holographic Darth Maul at SDCC 2012, the Disney Metallic Alien is a pretty sought after gem for any Disney collector. Whilst not at the dizzying heights of value as the Holographic Darth Maul, the highest estimates put this at just nudging $1000 on a good day.
8. Pop! Marvel – Ghost Rider (Metallic): $671 USD
A fearsome Pop! with a fearsome re-sale value to match. Again limited to just 480, the Ghost Rider Pop! in the metallic variant is a must for a fan of the shiny things.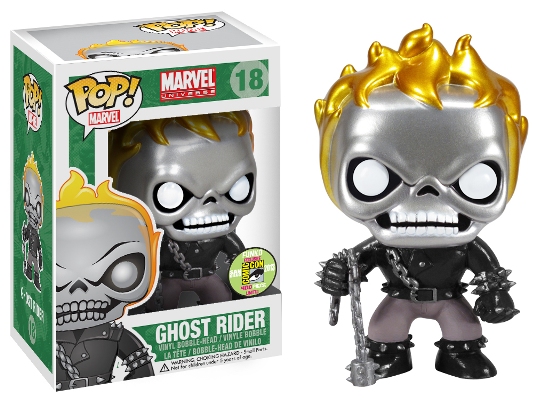 9. Pop! Disney – Lotso (Flocked): $540 USD
This cute variant of Lotso from Toy Story 3 is a little bit different to other figures, as the usual vinyl material has been replaced with more of a velvety material. It was released in 2011 at D23 Expo limited to 480 units. Arguably a bargain in comparison to the rest, right?
10. Pop! Funko – Freddy Funko (Kylo Ren): $340 USD
Freddy Funko is the Funko Pop Mascot and this time he's donned Kylo Ren's garbs, but he's not quite as angsty or evil. Limited to 400 units and exclusive to Funko Fun Days, this Freddy Funko is only evil to collector's wallets. Released in 2016, this is another Pop! vinyl that we expect will only increase in value in the future.
All prices and values were sourced from poppriceguide.com