The highly anticipated DC FanDome event is nearly here and quite honestly, here at Zavvi HQ we can't wait to see what they have in store for us.
Describing itself as a global virtual fan experience, the 24 hour event takes place on 22nd August and boasts panels, exciting first looks, announcements and much more.
And of course it is freely available to watch online.
With over 100 hours of events programmed across six 'locations' there is plenty going on from cosplay events, to world premiere screenings, and a fun zone for kids.
But what we are most excited about is the Hall Of Heroes, the epicentre of the DC FanDome which will feature panels and first looks at upcoming DC films, TV shows and games from Suicide Squad to The Batman.
Want to know which panels to check out and what to expect? Let's break it down for you.
P.S. There will also be awesome offers on site as well as exclusive products, including a Batman v Superman steelbook, dropping this week too in celebration of the event, so keep your eyes peeled!
Wonder Woman 1984 – 6pm BST
During this 25 minute panel DC have promised us they will deliver an all new sneak peek at the upcoming sequel which is due to hit cinemas later this year.
Director Patty Jenkins will be joined by cast members Gal Gadot, Chris Pine, Kristen Wiig and Pedro Pascal to answer fan questions and chat about the movie.
We just hope we FINALLY get our first look at Wiig's villain Cheetah in her full outfit.
Gaming – 6.30pm BST
It isn't just the film panels that will be the highlights of the event, as gaming developers Rocksteady Studios have announced they will reveal their upcoming game Suicide Squad: Kill The Justice League during a very special panel, which should also include a trailer!
Rocksteady were the team behind the awesome Arkham games, so this is definitely something to look forward to.
Rumours are a Batman game will also be announced, although nothing has been confirmed yet.
The Flash – 7.45pm BST
This 10 minute panel will be as speedy as the hero himself, as star Ezra Miller is joined by director Andy Muschietti and more to discuss the upcoming, and first ever, Flash movie.
Although we can't expect a trailer, hopefully there will be more details on plot and how it will tackle the classic Flashpoint comic book storyline.
The Suicide Squad – 8pm BST
One of the panels we are most looking forward to is the one for The Suicide Squad, writer and director James Gunn's highly anticipated reboot movie.
The 30 minute panel will see us being introduced to each cast member as they reveal exactly who they will be playing.
Of course some actors have returned from the original movie, such as Margot Robbie's Harley Quinn, but the likes of John Cena, Idris Elba, Taika Waititi and Peter Capaldi have joined the squad's ranks.
It sounds like there will be first look images and hopefully a trailer too, giving us a glimpse at what to expect from Gunn's vision.
Zack Snyder's Justice League – 10.45pm BST
After a successful online campaign, director Zack Snyder's cut of the Justice League will be released on HBO Max next year.
Of course there is much discussion and hype surrounding this movie, so during a 25 minute panel Snyder himself will discuss the upcoming release and the movement which made it happen.
And judging from his social media posts, it looks like we will get a trailer too.
Black Adam – 11pm BST
Black Adam is finally getting his own feature film, and of course it stars The Rock as the titular character.
Dwayne Johnson will be there on Saturday for a 15 minute panel which promises us a Q and A and a few surprises. We bet these surprises include some cast announcements and maybe even a poster.
Aquaman – 12am BST
Although Aquaman himself, Jason Momoa, isn't listed to appear on this 10 minute panel, it doesn't necessarily mean he won't join director James Wan and actor Patrick Wilson, who are billed, for the event.
Discussing the first movie, it is highly likely there will also be reveals regarding the sequel, especially since Wan is directing and Wilson's character of Orm is also set to return.
Shazam! – 12.30am BST
The first Shazam! movie was a surprise hit, so it is no wonder fans already want more and hopefully this 10 minute panel will drop some clues as to what the sequel will be about.
What we do know is that star Zachary Levi will be there, with a few surprise guests dropping in too.
The Batman – 1.30am BST
The DC FanDome event will be ending on a high with a 30 minute panel for director Matt Reeves' upcoming movie The Batman which will include a surprise or two for fans – so yeah, expect a trailer.
The caped crusader himself, Robert Pattinson, will be there and although we don't know who the other guests will be, let's hope other cast members including Zoe Kravitz, Colin Farrell, Paul Dano and Jeffrey Wright will pop in too.
We will be covering the event live on our social media channels, so make sure to give us a follow. And for our exclusive offers, products and more, shop here.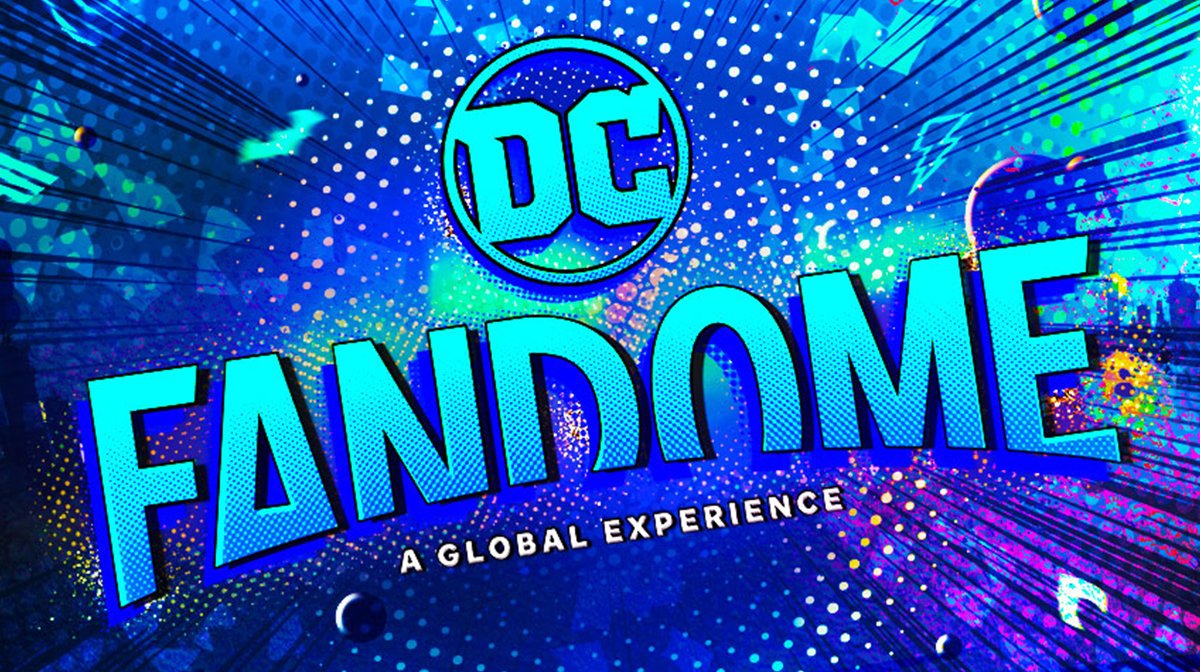 For all things pop culture and the latest news, follow us on Instagram, Twitter and Facebook.