Everyone knows the story of Anne Frank, but you have never seen it told like this before.
That was the mission set by the Anne Frank Foundation for writer/director Ari Folman eight years ago, which was when the filmmaker was first approached about making an animated movie for young audiences based on the diary.
The organisation (which was set up by Anne's father Otto, the sole survivor of the Frank family) were impressed with Folman's work making the Oscar-nominated documentary Waltz With Bashir, arguably one of the most acclaimed animated films of recent years.
They also knew Folman was the child of Holocaust survivors, with his parents arriving in Auschwitz the same week as the Frank family, so felt he could bring his own personal history to the film too.
However, as Folman revealed to Zavvi, he initially didn't want to take the project on: "I wasn't convinced in the beginning, I didn't want to do it.
"It took me time to understand that they didn't approach me for nothing – it was my mission, I had to do it.
"I started thinking about the stupid ceremonies my kids go to at school, realising that soon when children hear this story they will not feel anything – it will be like reading a biblical mythology story that happened to people thousands of years ago.
"Maybe it's interesting, but you won't feel like it has anything to do with you."
Upon agreeing to the mission, Folman had to come up with a way of bringing a new dimension to the story, the key task set by the foundation.
And as the filmmaker admits, he at first "didn't have a clue how to do it", but had a sense that the answer would be in the diary.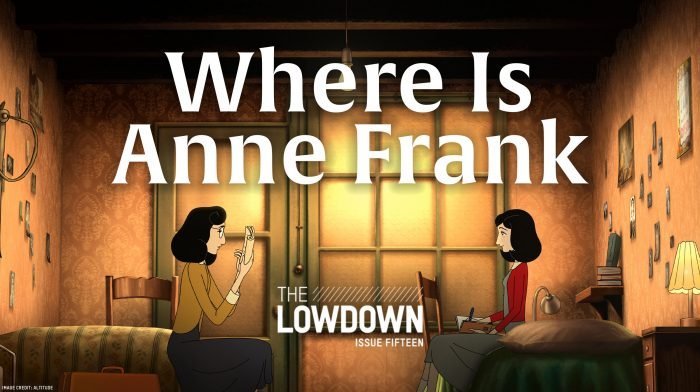 For the latest edition of our free digital magazine The Lowdown, Folman discussed the long journey of making the movie, finding the answers within imaginary friend Kitty, and telling this story via animation.
Where Is Anne Frank is released in UK cinemas on 12th August.
For all things pop culture, follow us on Facebook, Instagram, Twitter, and TikTok.