Twenty years ago this month, Milla Jovovich first stepped into the shoes of Alice, the star of Resident Evil.
A big hit upon arrival in cinemas, the adaptation of the Capcom video game series would spawn five sequels plus a recent reboot, and for a while hold the records for most successful horror, zombie, and video game franchise.
However, this success was by no means destined, as the movie defied Hollywood logic to spearhead the revival of not one but two genres.
It might seem strange following hits like Detective Pikachu, Sonic The Hedgehog, and Rampage, but for a long time video game movies felt cursed.
Seeing dollar signs in the console boom of the '90s, studios were quick to snap up rights, only for the decade to be plagued with infamously bad titles like Street Fighter, Double Dragon, and Super Mario Bros (which Bob Hoskins described as the biggest regret of his career).
There were qualified successes – 1995's Mortal Kombat remains a cult favourite, while Angelina Jolie's Lara Croft won big box office numbers, if not rave reviews.
However, that one breakthrough franchise remained elusive until Paul W.S. Anderson, director of Mortal Kombat, got his hands on the Playstation horror title.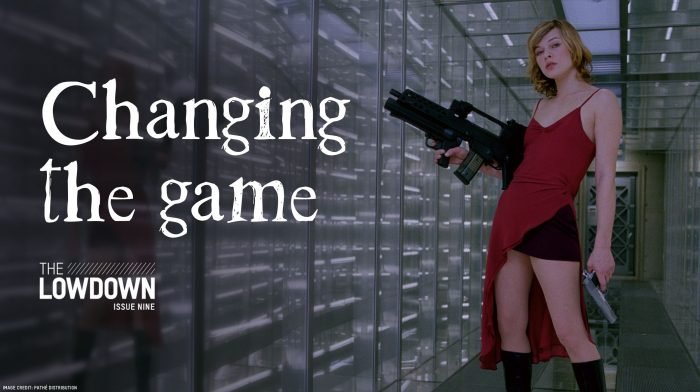 In the February edition of our free digital magazine The Lowdown, we reflect on how the director recreated the game for the big screen to produce the first major film franchise adapted from a console sensation.