Words by Carmen Paddock
One summer, two filmmakers were working in the educational department of the U.S. Navy.
Stationed in the middle of the Mojave Desert, on days off they would explore the surrounding large boulders, beginning to wonder: what kind of beast would make them climb up and not come back down?
Naturally, the pair of Brent Maddock and S. S. Wilson began developing this concept into a screenplay, and the rest quite simply is history.
Tremors became a sensation, spawning many sequels and worming its way into the hearts of horror fans.
A large part of Tremors' perennial appeal lies in its status as an original monster movie that draws inspiration from the natural world. This hands-on, almost naturalist approach situates the narrative as one with its environment.
In the latest edition of our free digital magazine The Lowdown, we examine how Tremors perfectly blends two classic genres: the creature feature and the Western.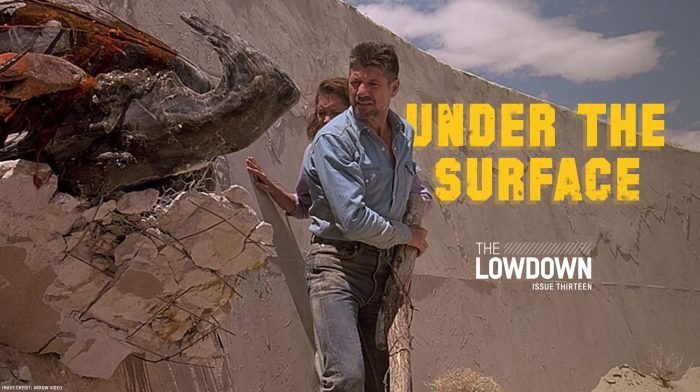 Our Zavvi exclusive 4K steelbook of Tremors releases on 4th July.