When Marvel Studios' head honcho Kevin Feige revealed that upcoming sequel Doctor Strange In The Multiverse Of Madness would be the franchise's first horror movie, fear struck star Benedict Cumberbatch, who will be the first to admit he's a bit of a scaredy-cat.
He told Zavvi: "I wouldn't say I'm a fan of horror… it's not exactly my go-to genre. But whilst this will be the most frightening Marvel movie of all-time, that doesn't put it in the same league as the likes of The Shining.
"It's darker in tone with lots of jump scares and schlock horror, but also playful. This is a Sam Raimi movie so lots of his trademarks are here."
The words "this is a Sam Raimi movie" will be music to fans' ears as the Spider-Man director makes a long-awaited return to the superhero genre.
And what better project to return with than the Doctor Strange sequel, a perfect fit for a filmmaker who is a master of horror and creative storytelling – two key things required for a trip into the Multiverse Of Madness.
Of course, Raimi wasn't always on board as director, replacing a departing Scott Derrickson who left the project over creative differences.
Following this, the team felt it was best to start afresh, with Loki writer Michael Waldron coming in to pen a new screenplay.
However, one thing they did retain was that infusion of horror, something which was given more focus with Raimi, the man who brought us The Evil Dead, now at the helm.
For the latest issue of our free digital magazine The Lowdown, we spoke to Cumberbatch, Raimi, and Waldron about making the scariest MCU movie to date, crafting the multiverse, and what else to expect from the eagerly awaited Doctor Strange sequel.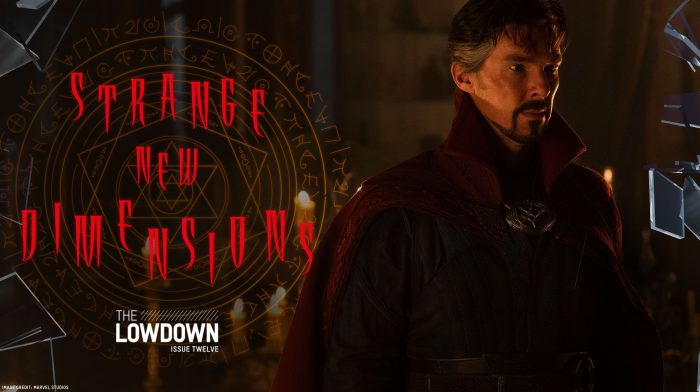 Doctor Strange In The Multiverse Of Madness releases in UK cinemas from 5th May.