Words by Sam Moore
Bones And All is difficult to introduce, as it juggles so many different genres and ideas: while it's a story of cannibalism on the surface, once you sink your teeth into it, the film slowly transforms into something else.
At its very bloody heart is a fascinating romance between young cannibals Maren Yearly (Taylor Russell in an astonishing breakout performance) and Lee (Timothée Chalamet).
We follow them on a road trip through Reagan's America, as Maren tries to track down the mother that abandoned her when she was a small child.
The first moment of cannibalism comes early, punctuating a scene between Maren and a friend, setting up the complicated relationship the film creates between cannibalism, intimacy, and violence.
For screenwriter David Kajganich, the fact that the violence in this film is complex is what makes it work: speaking to Zavvi, he argued that "we're used to decades of a rather lazy relationship between sex and violence being utilised in films to give us anxiety".
To him, the cannibalistic hunger of Bones And All's central couple isn't about anxiety, but instead desire – "there's a whiff of 'where does the desire as a cannibal end and other kinds of sexual desire begin?'"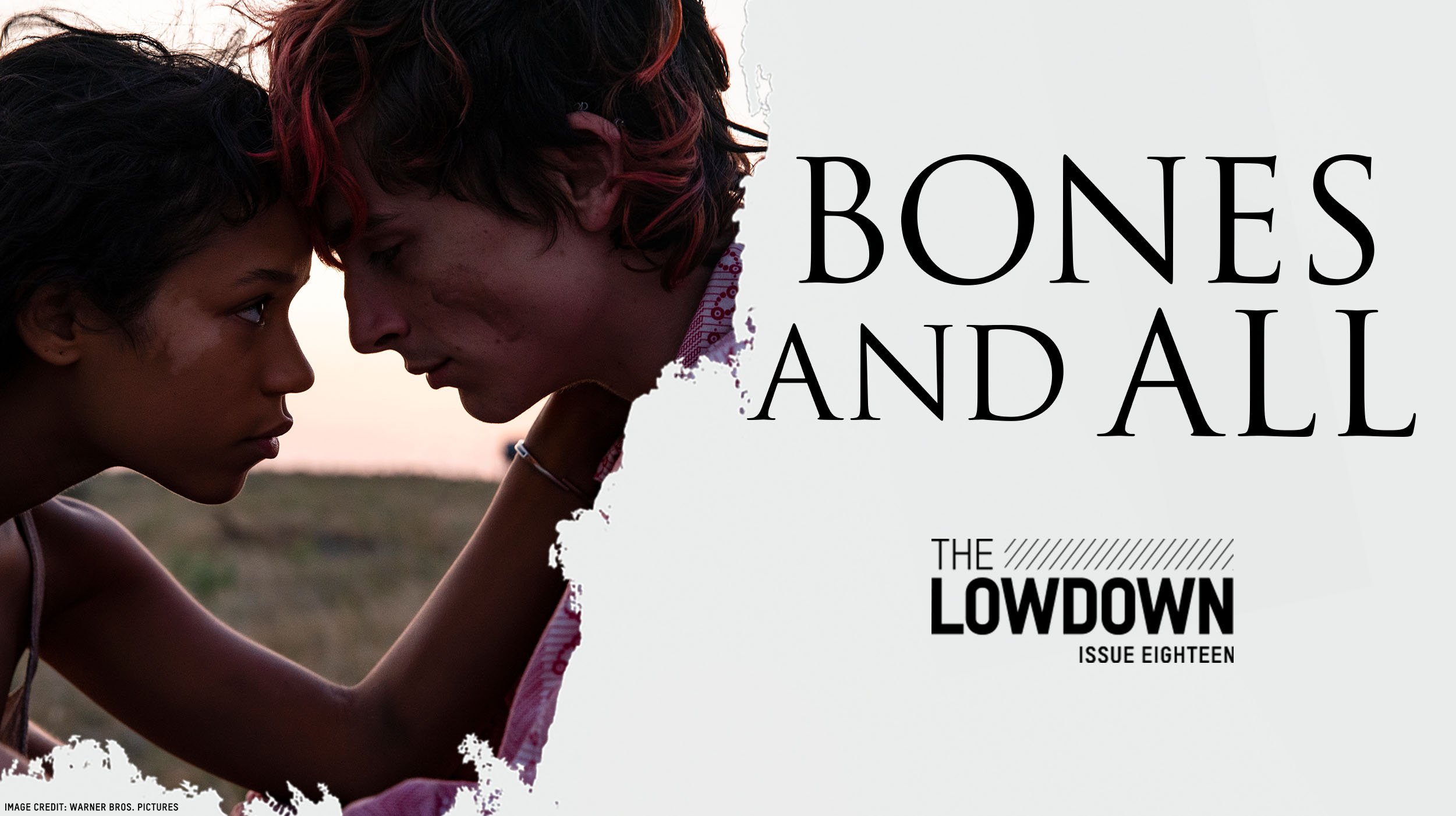 In the latest edition of free digital magazine The Lowdown, we spoke to Kajganich, director Luca Guadagnino, and others about why their cannibal drama is more of a "profound love story" than a conventional horror tale.