"People think dreams aren't real, just because they're not made of matter, of particles. Dreams are real, but they are made of viewpoints, of images, of memories, and puns, and lost hopes."
So writes Neil Gaiman in his beloved comic book series The Sandman, which has finally been adapted for the small screen by Netflix.
The show's arrival is a momentous event, as countless attempts have been made to adapt the iconic comic books since the '90s. So, why now?
As Gaiman revealed to Zavvi, both the timing and producer David S. Goyer's vision felt right: "The great thing was that it was the idea of doing Sandman, as Sandman, at the speed of Sandman, for a streaming service with today's technology, and having me onboard overseeing it.
"Over those 30 years, I was viewed as an inconvenience, my function was to stay far away in case I said the wrong thing or upset somebody.
"But David said, 'Neil understands Sandman better than anyone', and by that point I'd made Good Omens, so people now understood that I knew how to make television."
Production then started moving along, with Gaiman and Goyer hiring screenwriter Allan Heinberg as showrunner – Gaiman describes the trio as "The Three Musketeers". For Heinberg this was a full circle moment, as years ago he queued for a Sandman book signing.
Now he was working with his hero Gaiman on a comic book close to his heart. Still, adapting Sandman is no easy feat.
The filmmakers were fully aware they had a huge task on their hands bringing this elusive world, where the protagonist is the cosmic being responsible for all dreams, to the screen.
As Heinberg tells us, early on the decision was made to make "the most grounded version of Sandman possible", with this becoming their central philosophy.
Not only would this make the fantasies feel real, but it will also welcome newcomers whilst staying true to what fans love about the comics.
For the latest issue of our free digital magazine The Lowdown, Gaiman, Heinberg, and the cast (including Dream himself, Tom Sturridge) spoke to us about how this commitment was behind every choice they made in bringing Sandman to life on the small screen.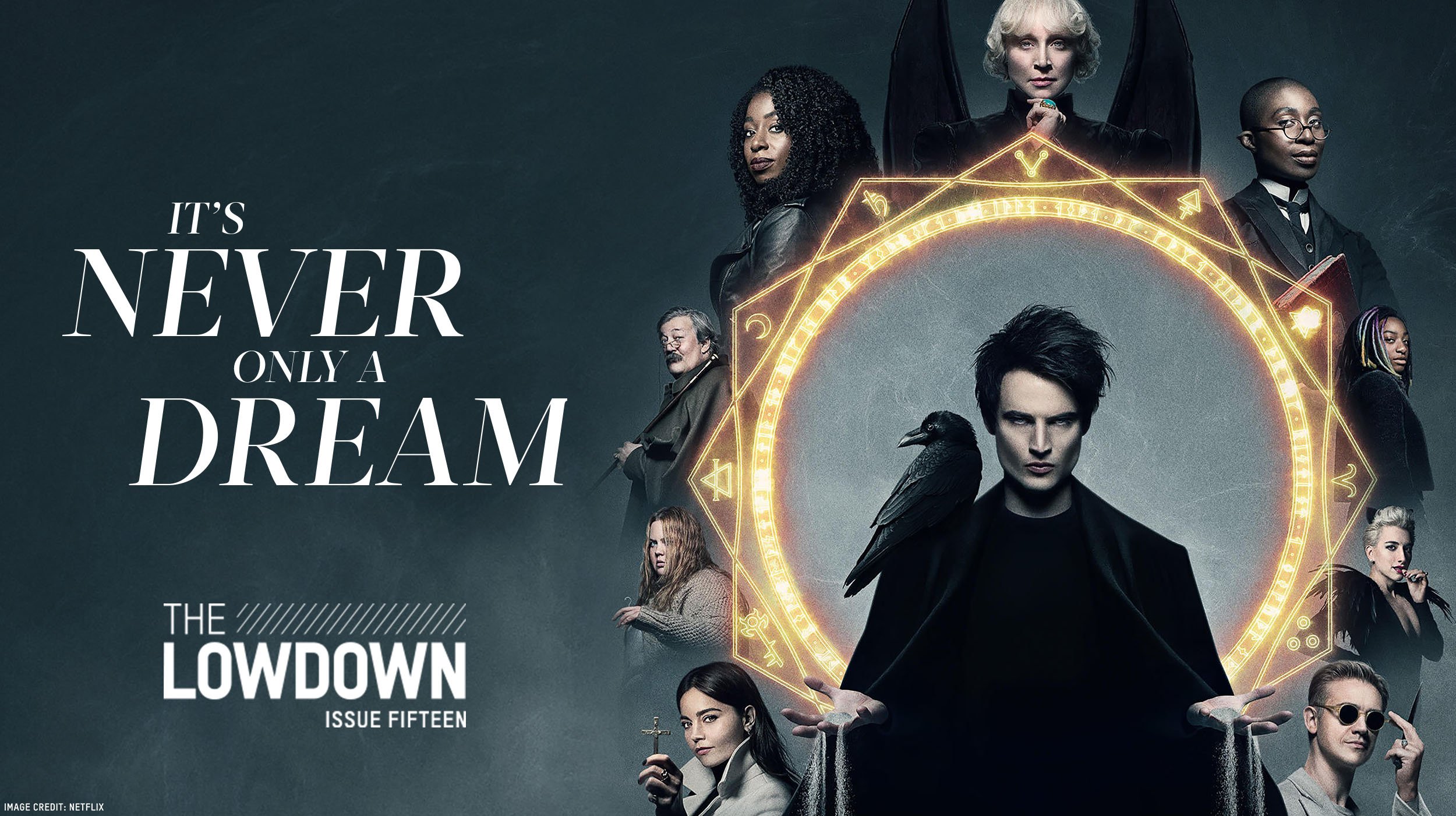 The Sandman is streaming on Netflix from Friday 5th August.
For all things pop culture, follow us on Facebook, Instagram, Twitter, and TikTok.