The Wand Company have done it again, releasing the latest in their line of stunning Fallout replicas.
A worldwide exclusive to Zavvi, the Fallout Sugar Bombs Die-Cast Model Car has come racing onto the scene available to order from 23rd April for £89.99.
Red carpet members will be able to order it from 9am (BST), before it goes on general release at 12pm (BST). Make sure you snag one quick as it's limited edition, with only 1,000 pieces available worldwide.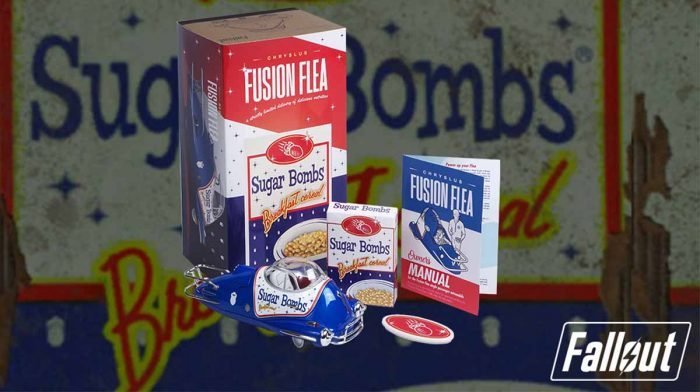 Inspired by Fallout's famous outrageously sugary breakfast cereal, this model car is designed to replicate the specially created promotional vehicles occasionally given away as prizes to lucky Sugar Bombs customers.
And of course that vehicle is none other than Chryslus's Fusion Flea, a stylish three-wheel car that can zip about the wastelands thanks to it's nuclear engine.
You can still see that green nuclear glow shining from the engine bay all these years later with the model – just lift the hood to see it light up. And if you fancy taking the glowing nuclear core out too you can do so as it is removable.
The canopy is also able to open, allowing you to see the detailed cockpit.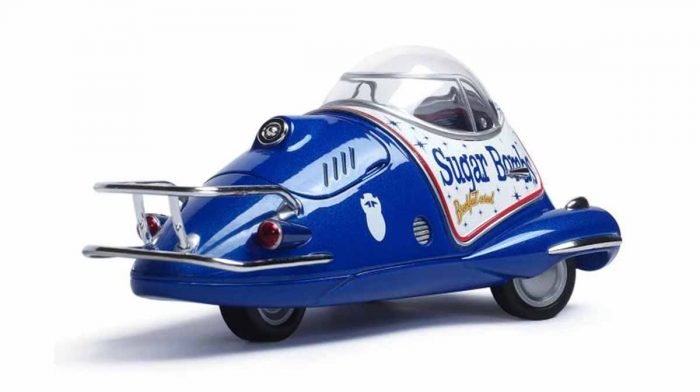 Like with all Wand Company replicas, it is a premium product being carefully fabricated from a mix of thickly painted die-cast metal, engineering plastics, and thermoplastic rubber.
Highly detailed it really captures the branding of Sugar Bombs, from the ultramarine blue body to the delicate red pinstripe outline, paying homage to the delicious morning meal.
Made from quality materials, the replica has real heft and is built to last. Chrome plating, rubber tyres and a seat, as well as water-clear resin parts, come together to create a beautiful piece fit to grace any collection.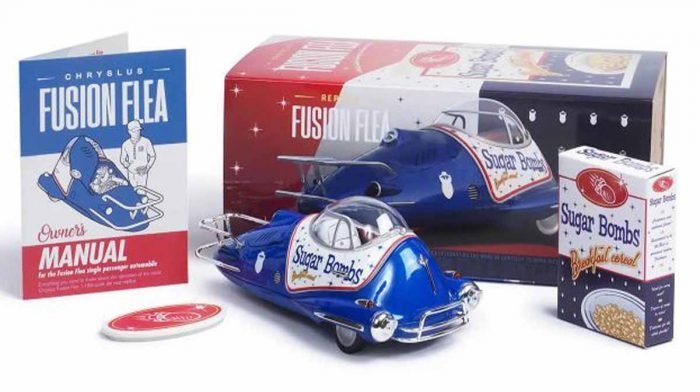 And if that wasn't enough, this replica also comes with a miniature Sugar Bombs cereal box and a bomb icon fridge magnet – how cute!
So what are you waiting for? Hop in and let's enjoy this sugar high!
Shop the Fallout Sugar Bombs Die-Cast Model Car here.