It's time to join the Resistance.
Ahead of part one of the much anticipated final season of Netflix's smash hit series Money Heist, we are launching an exclusive collection inspired by the show.
For those unfamiliar with the series, Money Heist (a.k.a. La Casa De Papel) focuses on an unusual group of thieves who plan two ambitious heists; in the Royal Mint Of Spain, and the Bank of Spain.
Many people have related to the themes in the tense, twisty thriller, with the Resistance robbers viewed by fans as heroes in the Robin Hood mold.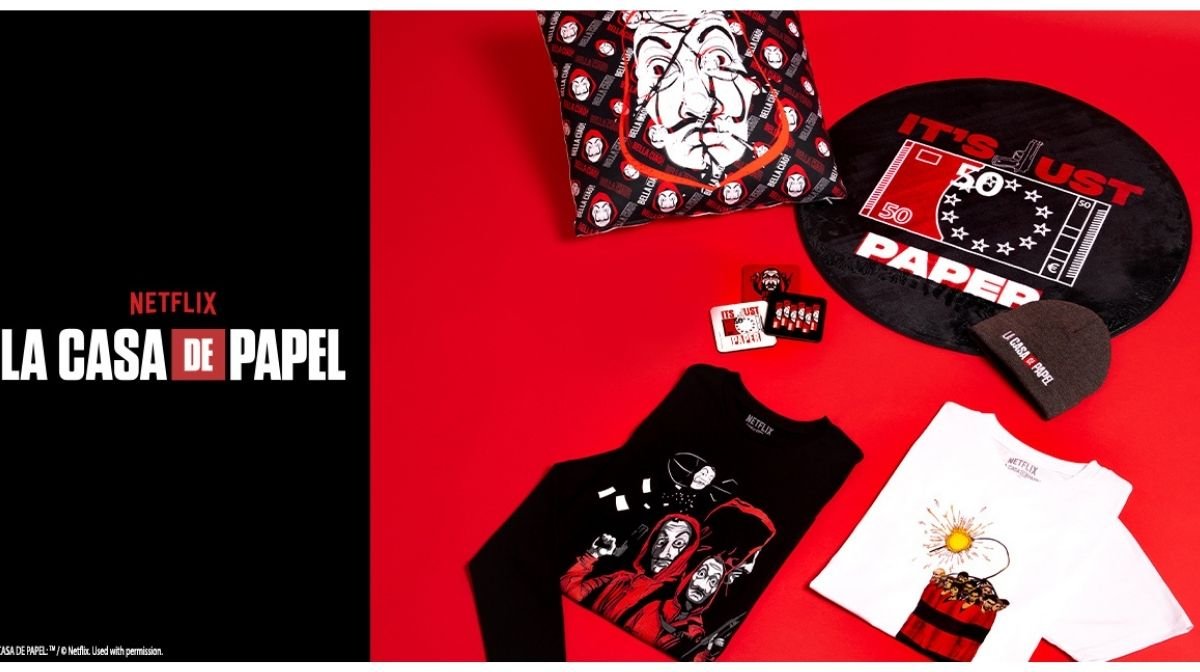 Taking inspiration from the robbers' costumes of red jumpsuits and Dali masks, the Money Heist collection is designed to make you want to stand up and join the fight.
With this range of clothing and homeware, you too can become part of the Resistance.
T-Shirts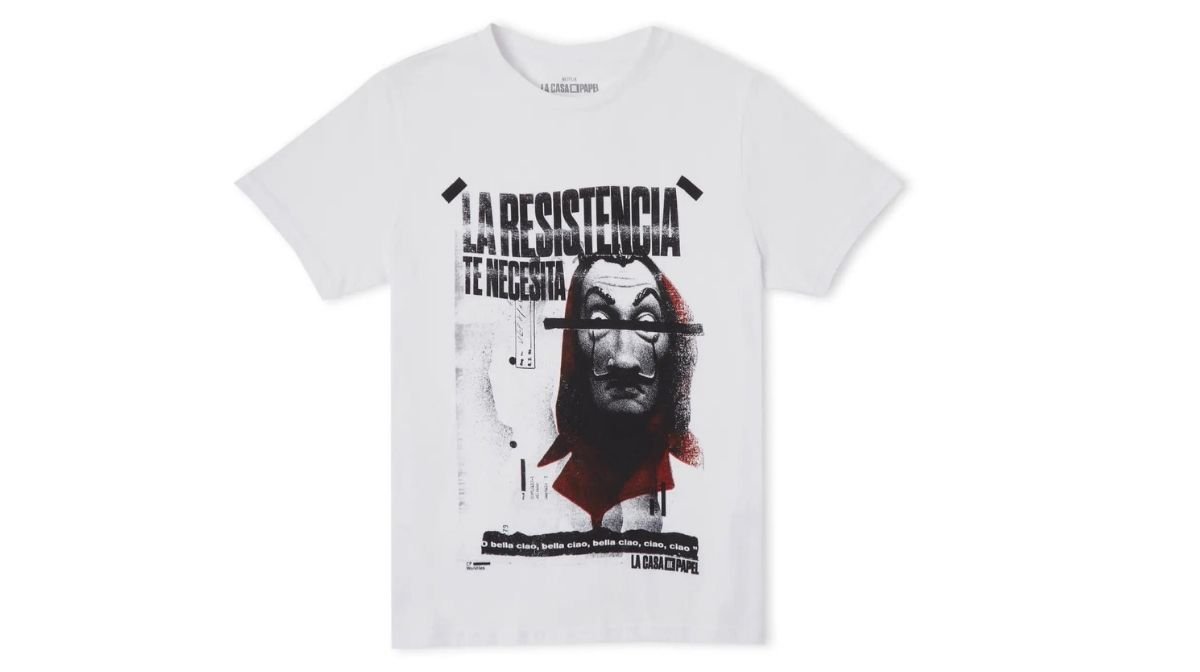 There are several shirts, all of which boast iconic imagery from the show, including the striking masks, and the lyrics to the Italian anti-fascist anthem Bella Ciao, which appears repeatedly throughout the series.
The designs all come in striking red, white, or black, complete with various famous quotes from the show in its native Spanish.
Another item included in this collection is a black t-shirt dress bearing the slogan "the matriarchy begins".
Hoodies And Sweaters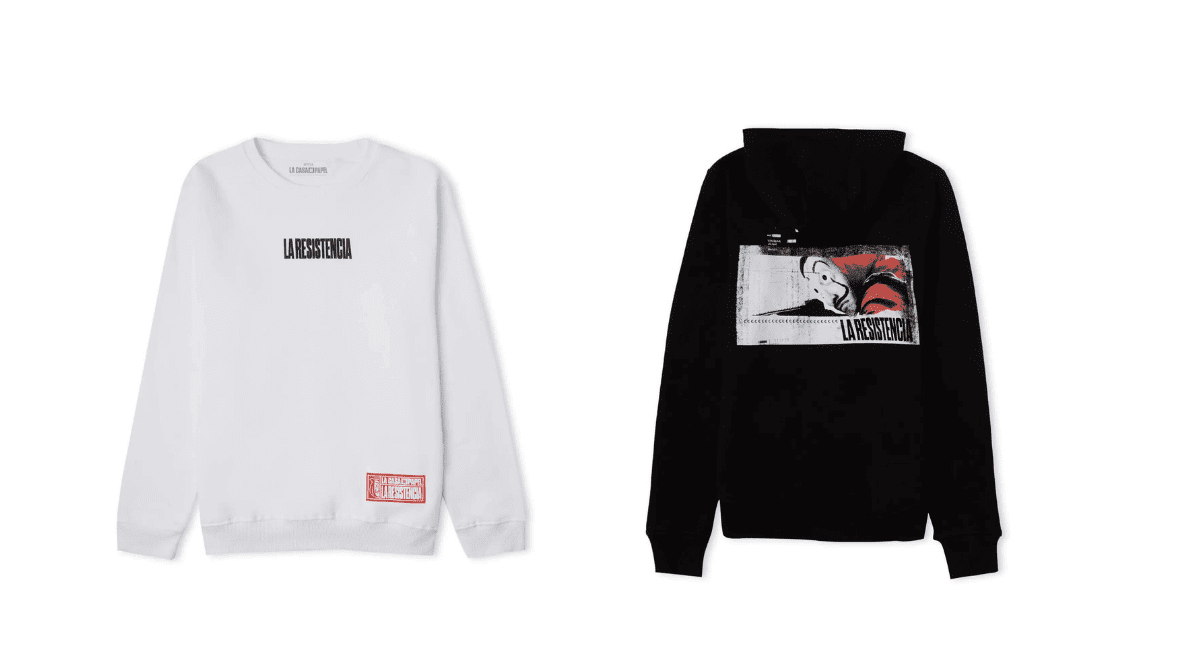 You can also join the Resistance via these items. First, our simple but effective white sweater that bares the mark of "La Resistencia".
There's also our black hoodie, which features the intimating sight of the Gaudi mask on the back.
Other Clothing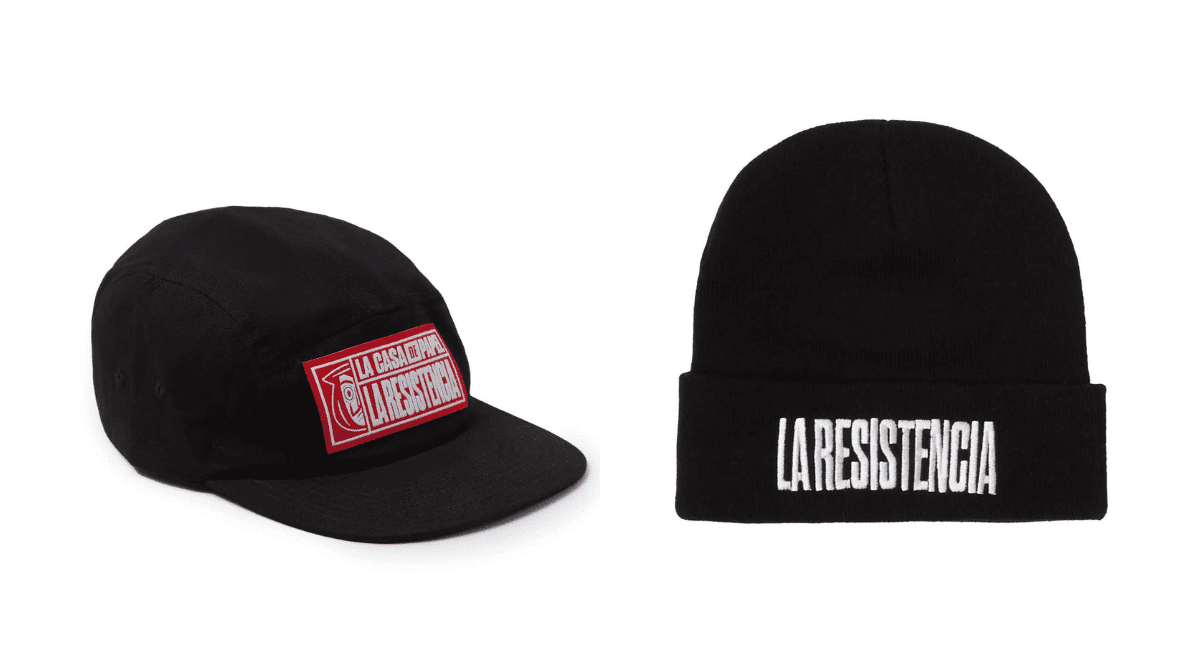 The clothing doesn't stop there. There are black shorts bearing the moniker of La Resistencia, in addition to two different hat designs.
These are a beanie for the colder months, and a cap for the warmer ones, all featuring iconic logos from the show.
Additional Merch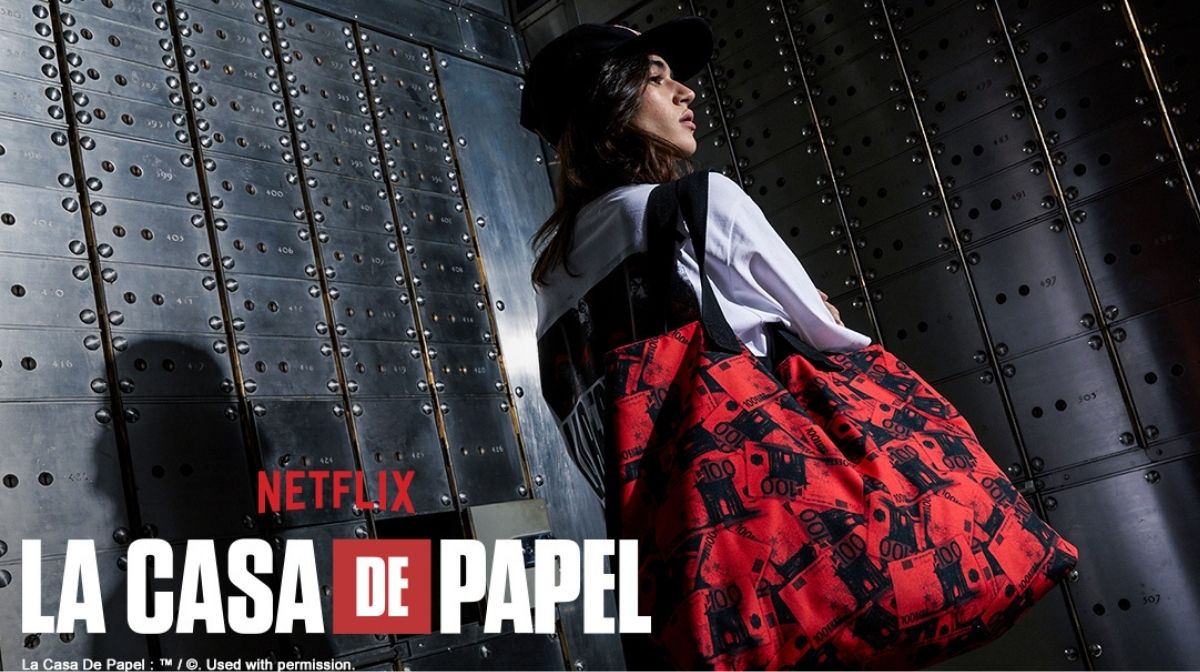 The Money Heist collection is completed by a character pin badge set, a Resistance snood, a tote bag, towel and art print.
Browse our full Money Heist collection here.