Director John McNaughton's Wild Things made quite the splash when it was released in 1998.
The story of two high school girls (Neve Campbell and Denise Richards) accusing their guidance counselor, Sam Lombardo (Matt Dillon), of rape was always going to be controversial, but the film's multiple steamy sex scenes didn't help with its destined notoriety.
Several reviews at the time described the movie as 'trashy', with it since being referenced to as such in pop culture thanks to its unrealistic plot points and treatment of sex.
We use that word to refer to something of a lesser quality, more low-brow but perhaps a little enjoyable too: a guilty pleasure. And Wild Things is nothing if not a guilty pleasure – it's a film that's almost embarrassing to watch with company.
But McNaughton weaponises not only the overt, performative sexuality of women, but our own perceived idea of 'trash' to fool us and craft a multi-layered film.
In Wild Things the women are smart precisely because they are sexy, just as the film is clever because it uses its inherent trashiness, the surface level of grime and sweat, as a means to get one up on the viewer.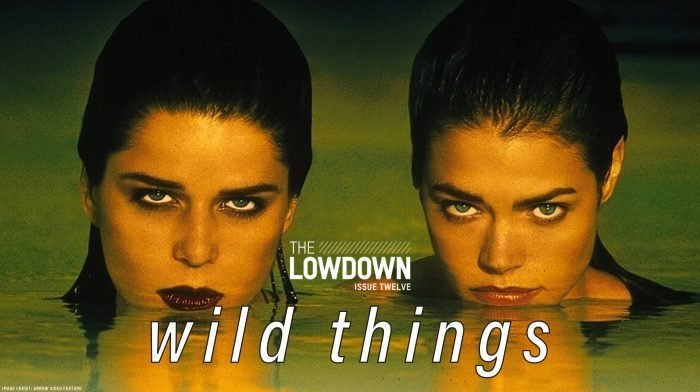 In Issue 12 of our free digital magazine The Lowdown, we reflect on the movie and how it used its depiction of sex to offer something truly game changing to the thriller genre.