It's one of the most cliched music biopic scenes you could imagine, ripped almost verbatim from the Walk Hard: The Dewey Cox Story playbook.
A young musician takes to the stage for the first time, receiving nothing but heckles from the audience before he starts to play.
And then, he begins his opening number and music history changes forever: women within the crowd erupt in spontaneous screaming at this new star who has emerged from nowhere, vigorously thrusting his pelvis in ways that were completely alien during this conservative period of pop culture.
This is the most manufactured way you could introduce the legend of Elvis Presley on-screen, retaining everything that made him an icon from the first second he ever set foot on a stage.
However, director Baz Luhrmann offers a very distinctive, intriguing touch to the sequence that you wouldn't get with any other filmmaker but would expect from him.
Elvis' performance quickly descends into heavy guitar riffing, as if the birth of the King was also ushering in the harder rock genres that would follow in his wake. That slight stylistic twist completely transforms a straightforward cliche into something fresher.
Luhrmann's earlier films were widely described as having an "MTV music video sensibility" in several reviews, referring to how he infuses period dramas with stylish modern elements.
His sophomore feature, 1996's Romeo + Juliet, refashioned the well-worn narrative as a contemporary crime drama complete with Radiohead and The Cardigans needle drops, all while maintaining much of Shakespeare's original prose.
And then in 2001, he completed his loosely connected 'Red Curtain Trilogy' of movies derived from the theatre with the Bollywood-inspired Moulin Rouge, which brought the music of artists ranging from Elton John to Nirvana to turn-of-the-20th-century Paris.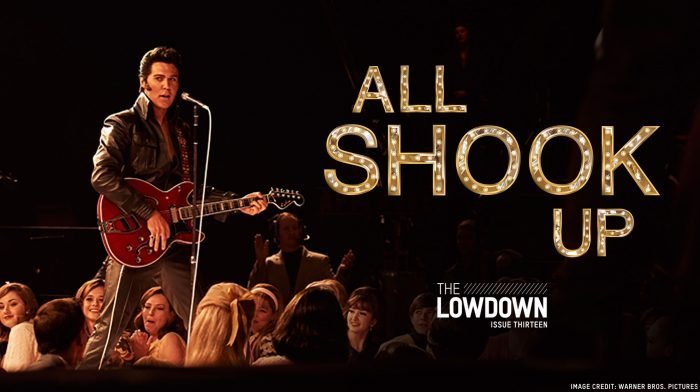 Whilst he leaves long gaps between projects, Luhrmann's sensibility remains the same. He's the only working director who simultaneously has one foot in the past while the other remains stubbornly in the present.
In the latest edition of our free digital magazine The Lowdown, we examine how his unique style will help reinvigorate the standard formula of the music biopic.