In 2016 filmmaker Babak Anvari stormed onto the scene with his stunning directorial debut Under The Shadow, a psychological horror that left an impact.
But that almost wasn't Anvari's first feature, as he originally intended to follow through with another idea, a project that has now come to life with I Came By.
However, as the director revealed to Zavvi, Anvari is grateful that he waited to make it. "I was in my early 20s, straight out of film school, and there's a bit of me in the characters, which were also inspired by my university friends.
"I did think it could be a good first film, the original idea was far simpler, a contained thriller, but I ended up making a different movie.
"However, I'm glad it took longer because as I got older, I realised the world is far more complex, which helped me develop the themes it explores. The original idea was far more earnest, I'm glad I could revisit it and layer it more."
The protagonist inspired by a young Anvari and his friends is Toby (George MacKay), a rebellious graffiti artist who targets the homes of the wealthy elite, spraying his tag 'I came by' on their walls, a 'f*ck you' to the rich.
His partner in crime in this fight against the rich is Jay (Percelle Ascott), a young man torn between his loyalty to best friend Toby and his new family.
Everything changes when the pair go up against Sir Hector Blake (Hugh Bonneville), a former high court judge nicknamed 'Saint Blake' thanks to his work with immigrants.
However, as the duo discover, Hector has a shocking secret, one that puts them and their loved ones in danger.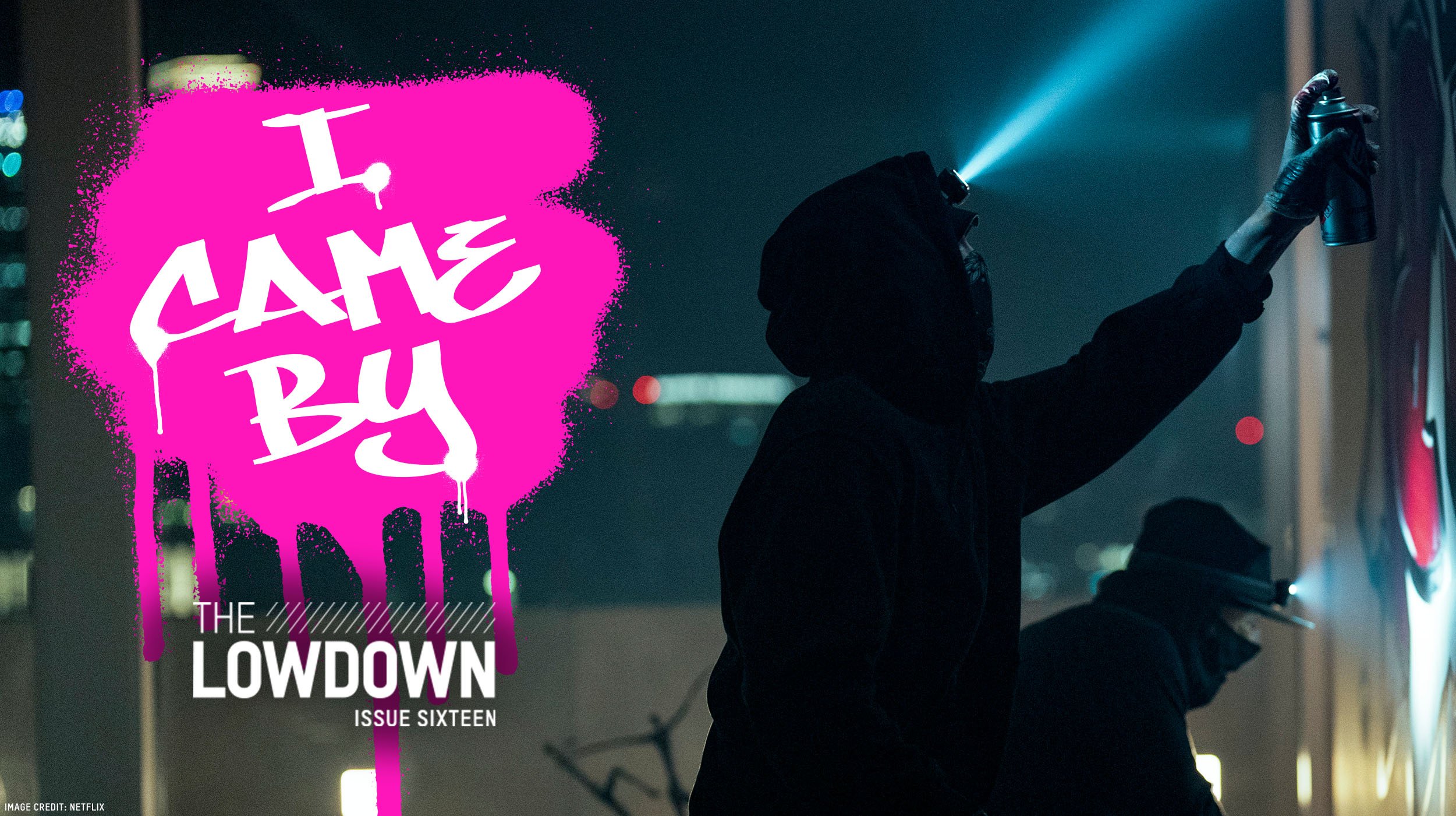 For the latest edition of our free digital magazine The Lowdown, Anvari alongside stars Bonneville, MacKay, and Ascott discussed making their socially conscious thriller that is guaranteed to leave your jaw on the floor in shock.