We're making the epic journey to Mandalore and you're invited.
To celebrate the release of The Mandalorian Season 3, we are launching our exclusive original hero clothing collection, featuring a wide array of t-shirts, sweatshirts, hoodies, and tank tops inspired by the series.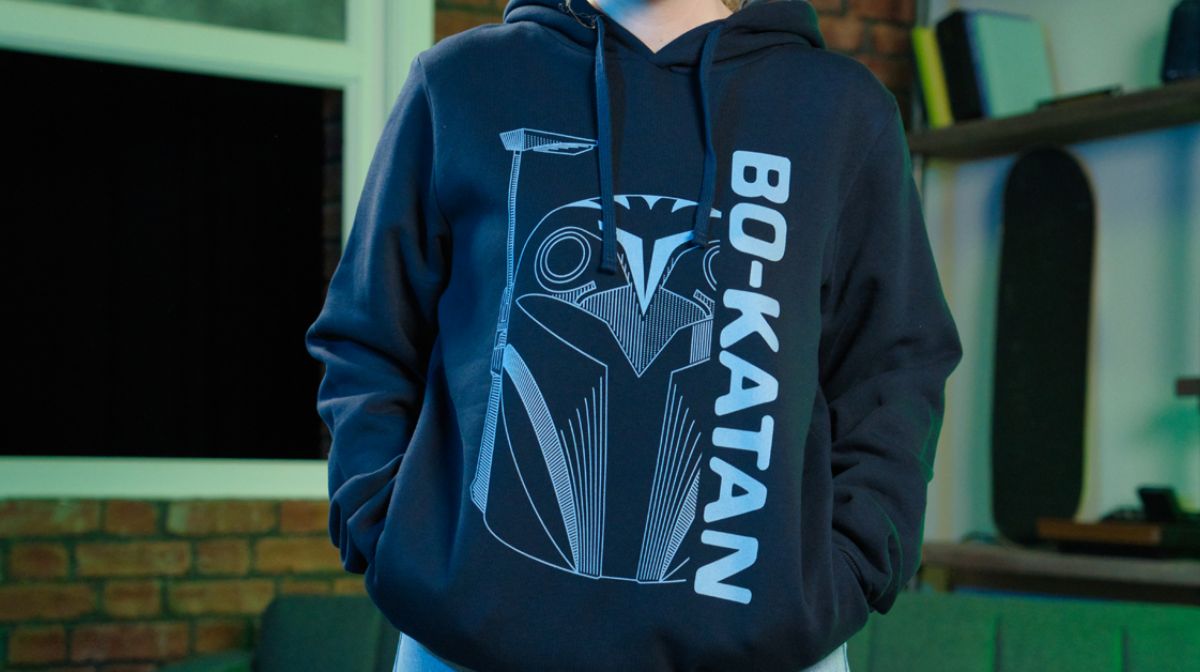 This includes striking designs of your favourite characters, from Din Djarin in his armour ready for battle, to other warriors ranging from The Armourer to Bo-Katan.
There are also plenty of designs featuring Grogu too of course, showing him alongside his surrogate daddy Mando, as well as getting ready for adventure in his own right.
Try looking at the "I'm With Mando" shirt, one of the designs in our exclusive kids collection, without getting overwhelmed with the cuteness. You can't, it's impossible.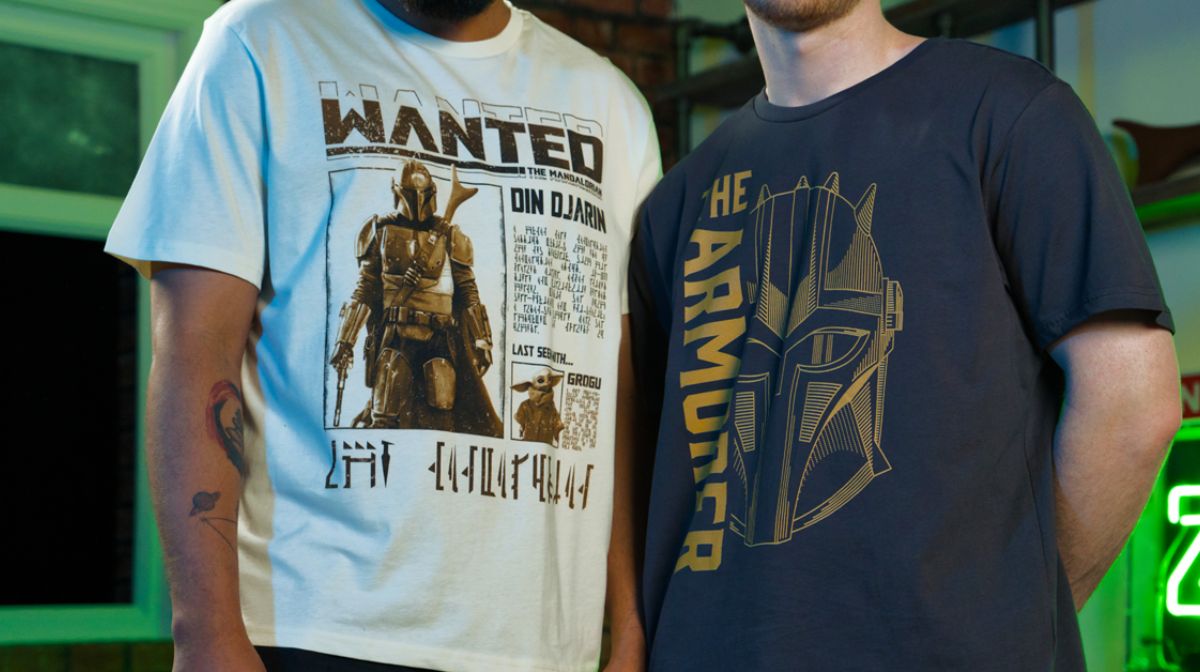 In addition to this, there are fun designs nodding to past seasons, including an awesome wanted poster featuring Mando and Grogu which is one of the centrepieces of the collection.