Our exclusive collection of Disney 4K titles is growing, with a limited edition run of one of 2021's biggest movie releases.
Introducing our steelbook edition of Cruella, starring Emma Stone as the iconic villain, which is available to order now for Red Carpet members and from 12pm (BST) for all.
Released back in May, the film is the live action origin story of Cruella de Vil, with the Oscar-winning actress taking over from Glenn Close as the famous character.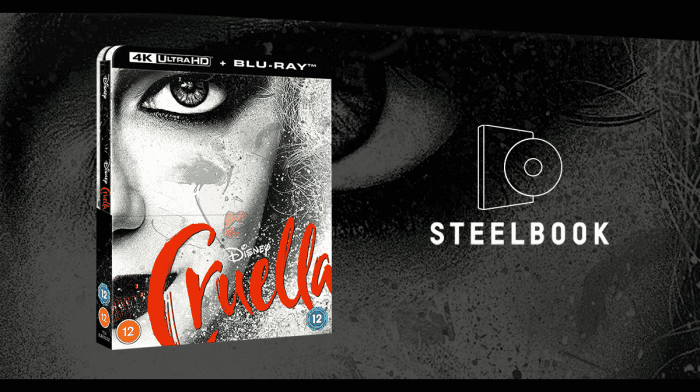 The steelbook comes with various special features, including featurettes on the fashion of the film, sidekicks, and the two lead actresses: Stone and Emma Thompson.
Other extra additions include deleted scenes, bloopers, and a deeper look at the world of Cruella.
This special edition 4K Ultra HD steelbook is limited edition, so order now before it's too late.
There is also a bundle available which comes with a t-shirt from our officially licensed Cruella range, which can also be bought separately online.
Cruella, like all our Disney 4K Ultra HD releases, has been mastered to be viewed in the highest possible quality you can get at home.
The film joins other classic Disney titles, from Finding Nemo to 2015's live action Cinderella in our 4K range.