Black Mirror is back on our screens after a four year absence, with five unsettling new tales channeling our current tech dystopia.
From AI-generated media that could insert us into the entertainment consumed by millions, to a dark commentary on the exploitation of the true crime documentary genre, the latest batch of episodes once again prove that Charlie Brooker's writing remains as prescient as ever. But do any of these new instalments match up to the best the show has offered us so far?
Here are my picks for the 10 best Black Mirror episodes to date, which features a few curveballs and controversial omissions. Do you agree with my choices?
10. Loch Henry (2023)
We open with an entry from the latest series, which is light on technology, but excites as a gothic murder-mystery – although, in classic Black Mirror style, this unravels into a pointed criticism about how the true crime genre exploits victims in the name of capturing audience attention.
The episode follows Davis (Samuel Blenkin), a budding young documentarian who returns to his desolate hometown with his partner Pia (Myha'la Herrold). Discovering that the town was home to a gruesome serial murder case, Pia insists that he should abandon his current project to make one about this instead, which only drags up several dark secrets from the recent past.
9. Crocodile (2017)
One of the show's more underrated episodes is this Andrea Riseborough vehicle from season four. A return to the police procedural genre previously taken on via season three's Hated In The Nation, Crocodile is a pitch-black comedy of errors about a mother's desperation not to be found guilty for covering up a murder 15 years earlier.
It's a bleak outing at its surface, but the story is far closer in resemblance to a darkly comic crime caper like Fargo – and although tech is involved in helping to reveal the lead character's guilt, it shows that the series can be just as invigorating when it isn't a driving force in the narrative.
8. USS Callister (2017)
The show's take on MeToo came in the form of a Star Trek-indebted space adventure, a video game created by seedy boss Robert Daly (Jesse Plemons) to keep his real-life office subordinates in check. Taking their DNA in frustration at being walked over, he creates AI counterparts within his game that he can boss around and torture at his will.
It's one of the most inspired ways the show has dealt with timely subject matter, and was rewarded with four Emmy's as a result. Keep your eyes peeled for a blink-and-you'll-miss-it cameo from Plemons' real-life partner Kirsten Dunst too.
7. The National Anthem (2011)
Of course, the episode that predicted David Cameron's Bullingdon Club shenanigans had to be on this list. The very first episode of Black Mirror offered a blueprint of what the show could be like at its best; darkly hilarious, until it becomes unsettling to the point that you question why you're even watching in the first place.
Even though each Black Mirror episode is standalone, recent British-set episodes have all hinted that Michael Callow (Rory Kinnear's PM forced into doing a porking) remained the country's leader in the show's universe for some time after. 2019's Smithereens showed a news headline in the background referring to him as PM, whilst this season's Loch Henry implies he only just stepped down, as the documentary within the episode is billed as "from the makers of The Callow Years".
After what he went through here, it's no surprise voters kept electing him back via a sympathy vote.
6. Be Right Back (2013)
One of the most restrained episodes of the entire series, this melancholy outing is a gently satirical examination of how technology allows us to memorialise our loved ones after they've died. In the case of Martha (Hayley Atwell), however, bringing her boyfriend (Domhnall Gleeson) back via an AI replica only emphasises that there are many things technology can't replicate.
Not a feel-good episode by any means, but it is ultimately one of the most moving.
5. White Bear (2013)
Few episodes of Black Mirror have been as damning in their societal critiques as this one, a sinister take on the public's warped perception of justice. Would the general population revel in torturing someone repeatedly to avenge the victims of their crimes?
The concept is high, but the outcome is eerily plausible; one of the show's darkest and most effective episodes.
4. Hated In The Nation (2016)
Inspired by the Scandinavian detective dramas you'd typically see on Saturday night BBC Four – think The Killing or The Bridge – this high concept examination of (shudder) "cancel culture" is the rare episode to succeed less in terms of its cultural commentary, and more as an inspired work in the genre it's emulating.
The satirical points the episode is making are far from subtle, but they're baked into such a satisfying police procedural that it proves thrilling nonetheless.
3. The Entire History Of You (2011)
This first season gem, written by Peep Show and Succession creator Jesse Armstrong, is a straightforward domestic drama, where a science fiction conceit (memory implants that allow you to revisit every moment of your life at will) is used sparingly to document an unhappy marriage falling apart. The premise suggests Philip K. Dick, but it's surprisingly closer to one of Swedish director Ingmar Bergman's relationship studies in its despairing tone.
Notably, this was also the first Black Mirror episode to capture major international attention, with Robert Downey Jr. buying the rights to remake this as a feature-length movie in 2013. It fell into development hell, but Armstrong has insisted he'd still be up for revisiting this story on a larger scale.
2. Shut Up And Dance (2016)
Arguably the most nihilistic episode of Black Mirror to date, not just because of what it puts its protagonist through, but for how it pulls the rug from under the audience right at the end, revealing that we've sympathised with a monster.
Upon initial release, the episode divided critical opinion, with a consensus that the episode doesn't offer food for thought – it was viewed merely as a relentless, feel-bad rollercoaster ride. For me, that's exactly why it packs a punch, with Alex Lawther's lead performance as the butter-wouldn't-melt Kenny only proving more chilling in retrospect, once you know the desperation that drives him to preserve his dark secret.
San Junipero (2016)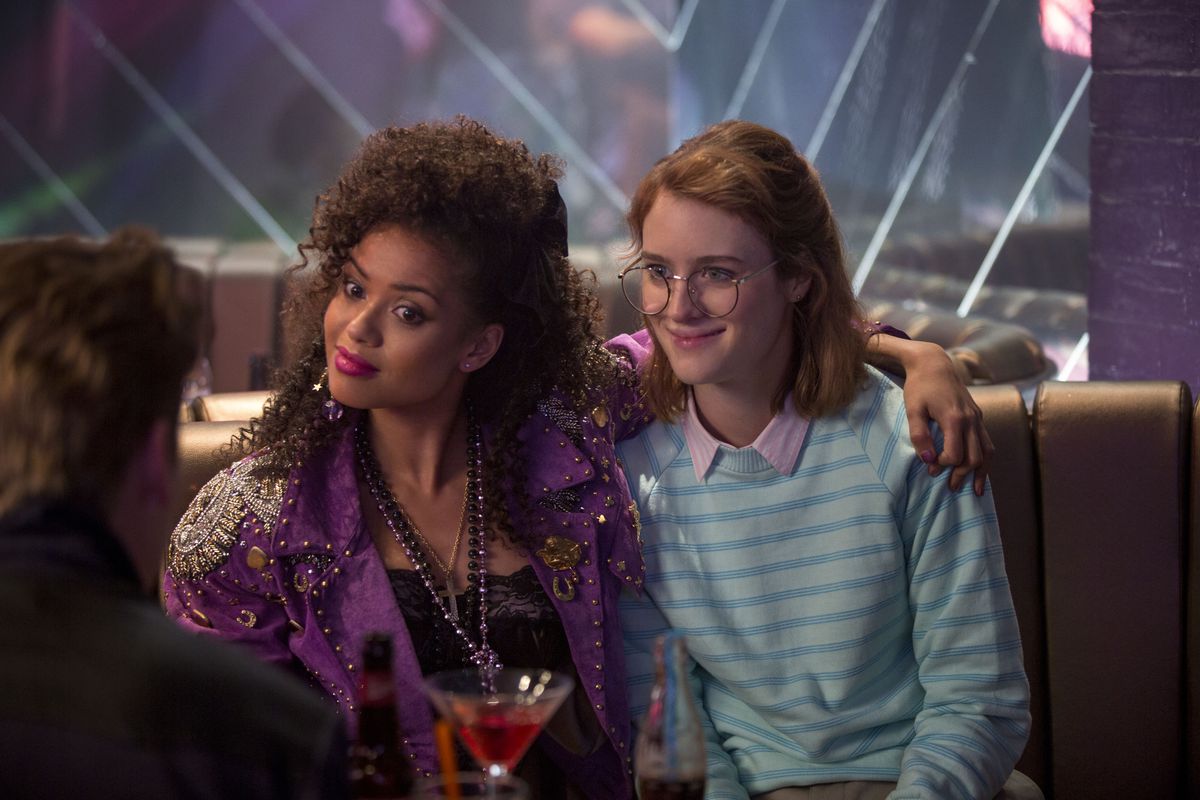 It's the consensus choice for the best Black Mirror episode – and you won't find any hot take from me, as I'm in complete agreement that this is the show's high watermark. The first Emmy winning outing of the series was also the first to provide anything resembling uplift, which was a conscious decision by Brooker, who wanted to prove that he could write a script about technology that wasn't just an hour of despair.
Reportedly written in just four days, the 1980s set tale takes us to a mysterious California beach town where we meet the awkward Yorkie (Mackenzie Davis) and outgoing Kelly (Gugu Mbatha-Raw), who embark on a relationship. We quickly realise, however, that this takes place in a simulation – a nostalgic afterlife for those who have passed – and that Yorkie's fraught relationship with her family in the real world prevents her from being allowed to stay.
It's a powerful love story, its happy ending made all the more impressive when you consider that the characters have to both pass away to obtain it. Even in the feel good episodes, there's something dystopian at play.
Season 6 of Black Mirror is now streaming on Netflix.