Hammer has returned for a new generation – and the iconic studio's first effort in this era is a distinctively modern spin on one of the most famous horror stories of all.
Doctor Jekyll introduces audiences to Nina Jekyll (Eddie Izzard), a former CEO in the world of Big Pharma who has become a recluse following a major scandal. In need of an assistant in her sprawling mansion, she takes an unexpected shine to ex-convict Rob (Scott Chambers), a man with little experience but a desperate need for work to take care of his young daughter.
He's given the role, but very quickly discovers that Nina is hiding a big secret in the form of her alter ego: Rachel Hyde.
Director Joe Stephenson had always loved Robert Louis Stevenson's story of Jekyll and Hyde, but his decision to put his own twist on the tale came out of a desire to make the kind of classic horror movie we don't see in cinemas anymore. However, he struggled to immediately define what his unique vision would be, with the answer coming through the gender-blind casting process for each role.
He explained to Zavvi: "The script is a template to work from, but you don't truly discover the character until that casting process. The conversations during that stage often felt like I was making a movie for someone else; I was given casting suggestions that have resulted in a film any other director could make.
"I couldn't find what was missing for me until I sat down with Eddie and realised that she was the key to my vision for this story."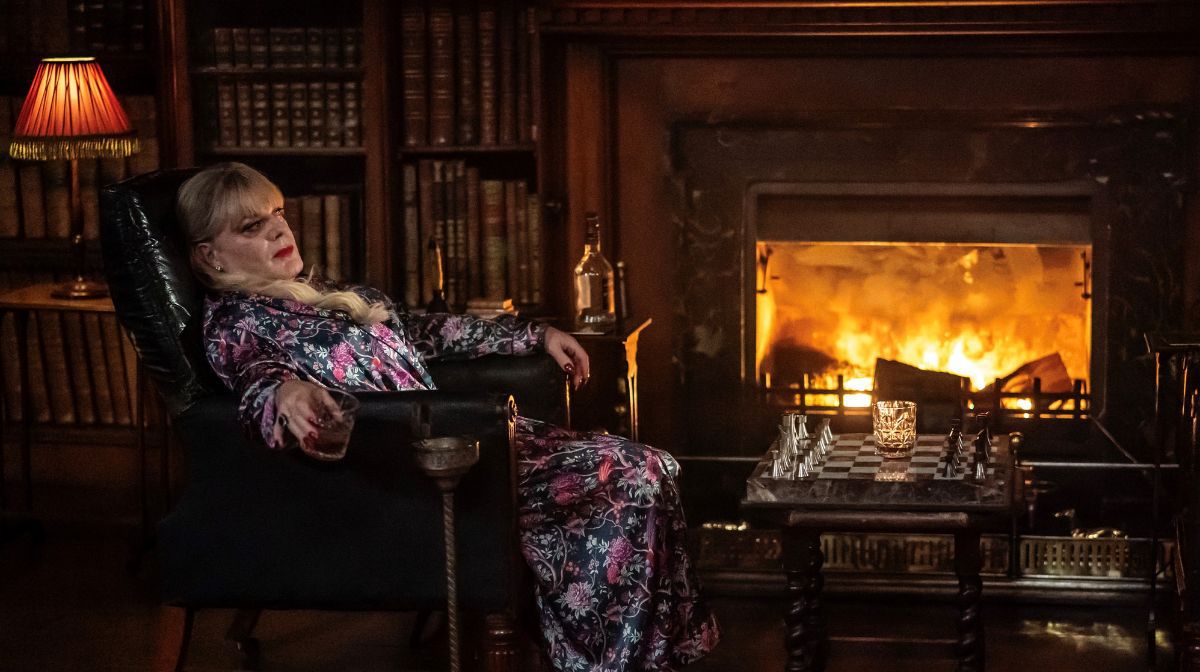 Doctor Jekyll marks Izzard's first leading film role since coming out as transgender in 2020, and one of the main reasons she leapt at the chance of playing the character is because Nina Jekyll's gender is an irrelevant factor in the plot itself.
"This film may focus on a trans character, but that doesn't matter because this has always been a story of dark power, of two people being trapped inside one person", she explained to Zavvi. "The thing I have been comparing the film to, weirdly, is Will And Grace, which was a cultural tipping point in a way – a show that always acknowledged that its lead character was gay, but he didn't have to have a problem related to his sexuality every week, and this is the same.
"It's a story of two people who are cohabiting within the same body, but I think in many ways it's richer than the novella beyond these characters looking different. It's a lot more psychological, which made Nina Jekyll and Rachel Hyde so fascinating to play.
"I also don't think any LGBTQ character necessarily has to be positive representation, although the negativity of Rachel Hyde has nothing to do with her gender or sexuality. I want audiences watching this to wonder how they'd personally deal with Rachel Hyde pushing down on them from inside, rather than how a trans woman specifically would".
The film's departure from the original tale ensured Izzard "refused to look at" the countless movie adaptations for research when preparing to embody Nina and Rachel.
She explained: "I had probably seen one or two versions when I was younger, maybe the old Hammer version, but I didn't purposefully want to go and start looking into what anyone else did; I didn't want to approach Jekyll and Hyde as new variants of familiar characters. Instead, I wanted to try and ground this larger-than-life figure, a Big Pharma billionaire, in a way where you'd feel like they'd tangibly exist – until Rachel Hyde comes to play, of course…"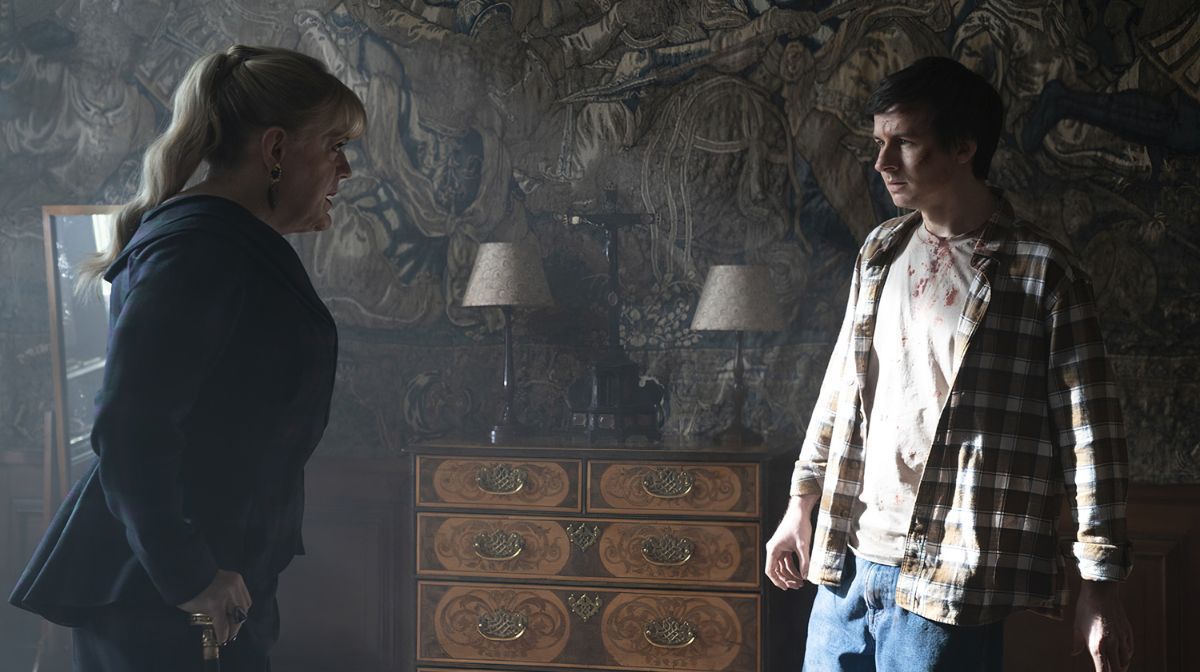 Izzard shares most of her screentime with Scott Chambers, who plays a completely new character not seen in any previous take on the story. Rob initially feels like comic relief but showcases a greater depth as the story continues.
Chambers told Zavvi: "I'm a massive horror fan, but as I was playing a character who hadn't previously appeared, I didn't need to dive into previous adaptations of Jekyll and Hyde. Instead, I wanted to ground the character by doing more research into the issues that have impacted his life, such as heroin addiction.
"When you read the character in the script, you can imagine other actors playing him as a bumbling stereotype, which I didn't want to do. I approached Rob as a puppy whose desperation to do well and keep his job makes this situation dangerous as hell for him".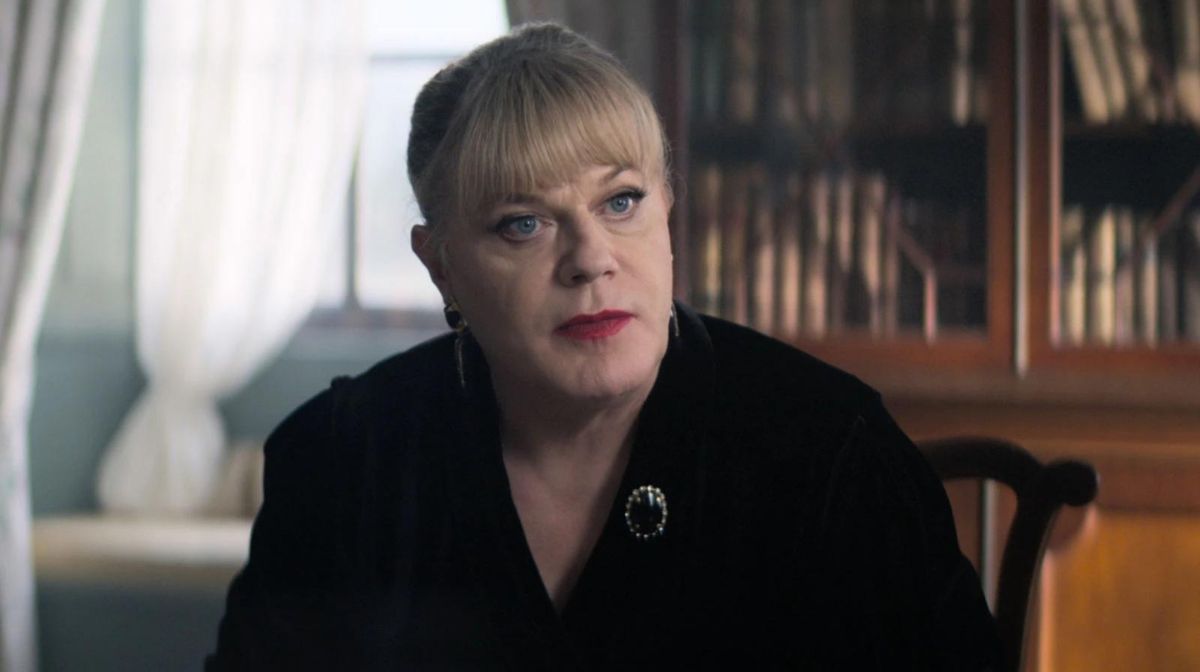 In addition to being an actor, Chambers is a prolific producer of low-budget horror, with his biggest credit to date being Winnie The Pooh: Blood And Honey (and he will soon make the leap in front of the camera when he appears as Christopher Robin in the upcoming sequel). Naturally, it "feels like a dream" for him to be part of a Hammer production, even if the studio didn't board the project until halfway through shooting.
Izzard and Stephenson are similarly in awe of being part of the studio's rich lineage and are excited to be ushering in a new era for Hammer.
"Hammer is such a big part of Britain's psyche, especially for older people like me", Izzard added. "Our film is slightly different because I think the attention to detail that Joe brings to it makes it distinctive from the older movies – then, they'd always reuse the same sets, but we're in Stanford Hall, this wonderful stately home, it couldn't be further from a backlot!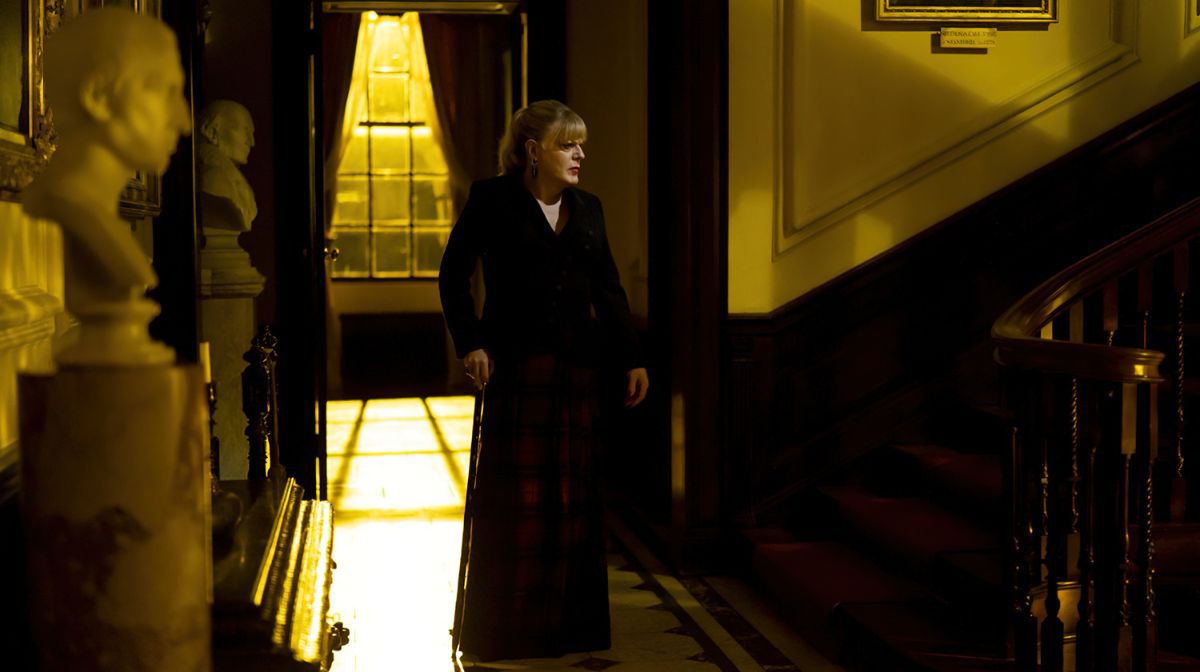 "But importantly, this movie does have the essence of Hammer. It has their operatic feel and their dark humour, but with a higher bar of quality – and we hope, moving forward, that other filmmakers will follow us in trying to keep raising that bar."
Stephenson agrees: "It's an evolution of what Hammer was, and I think we've set the bar for filmmakers to be bold and brave, whether it's with new versions of stories we've heard before, or films that are completely different. There are really talented genre filmmakers in Britain who don't have a home in the way directors in the US do with Blumhouse – I hope this gets the ball rolling for Hammer to become that."
Doctor Jekyll is released in UK cinemas on Friday, 27th October.