The first teaser trailer for writer/director Jordan Peele's third film, Nope, opened with a brief crash course in overlooked cinema history.
"Did you know that the first assembly of photographs to create a motion picture was a two second clip of a Black man on a horse?" asks Keke Palmer's Emerald Haywood, who then claims this important figure is a relative from generations ago.
Emerald and her brother, played by Daniel Kaluuya, have inherited the ranch where that footage was filmed following the death of their father.
However, despite its historical landmark status and the siblings' continued claim to fame as the only Black horse trainers in Hollywood, the ranch is struggling to turn a profit.
In real life, nobody has ever been able to officially confirm the identity of the man on the horse in Eadweard Muybridge's 1878 short, leaving Peele free to play fast and loose with historical fact.
But its inclusion is deeply significant, revealing Nope to be less of a 'social thriller' in the same vein as the director's previous two films (Get Out and Us), and instead something that is preoccupied with the history of cinema.
Both trailers may promise scares of the intergalactic variety, but a closer look reveals that Peele has made the film every director makes at some point in their career: a love letter to the power of cinema, going right back to its earliest inception.
Nope has been shrouded in secrecy since its announcement, with early footage even hiding the UFO sighting that becomes the driving force of the narrative.
In the few early interviews Peele gave, he spoke vaguely about the film's themes, which seem familiar if you've read any interviews with Hollywood filmmakers following the early stages of the pandemic which saw cinemas close.
In one interview, Peele explained that he wanted to make "a spectacle" that would promote the theatrical experience – you can all but hear Christopher Nolan cheering as he read that.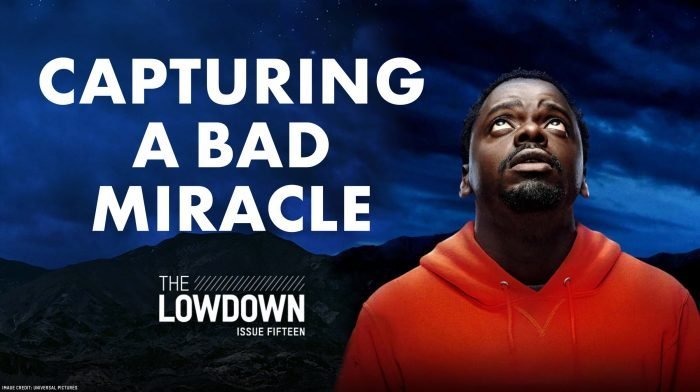 From the starting point of writing a large-scale sci-fi movie, Peele's intentions became somewhat meta, as he increasingly found himself digging into "the nature of spectacle, our addiction to spectacle, and the insidious nature of attention".
In the latest edition of our free digital magazine The Lowdown, we dug into what this means for Nope and how this connects to themes running throughout the history of horror.