'Tis the season to be screaming!
The leaves are falling from the trees, the nights are drawing in, and there's a chill in the air. All of which can only mean one thing – it's finally autumn!
We love autumn for many reasons, but mostly because it's the spooky season with Halloween around the corner. And so, we are bringing back our much loved horror range, the Terror Collection, but this time it's bigger, better, and bloodier.
Launching at 6pm (BST), here's what to expect.
Clothing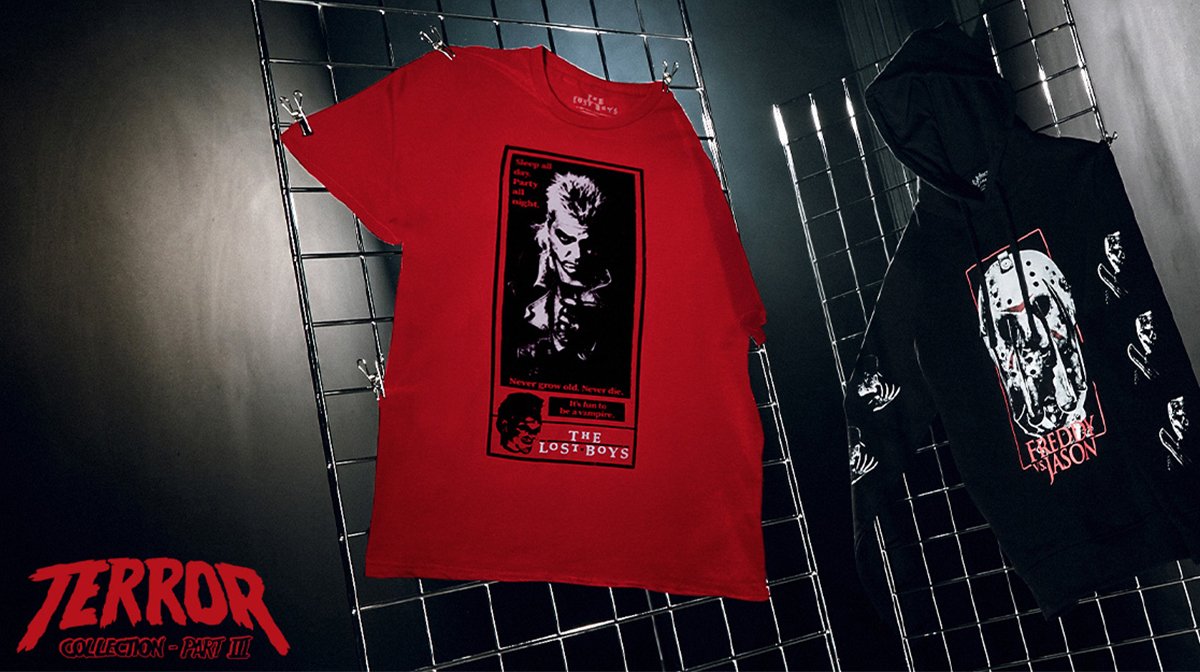 As ever our collection features plenty of clothing ensuring there is something for everyone!
The focus this year is on classic horrors A Nightmare On Elm Street, The Thing, Friday The 13th and The Lost Boys, with designs that pay homage to these iconic movies.
Get cosy in an oversized hoodie, stay chill in a t-shirt, or go all out with the range of dresses – all of which helps you share your love of horror with the world.
High Tops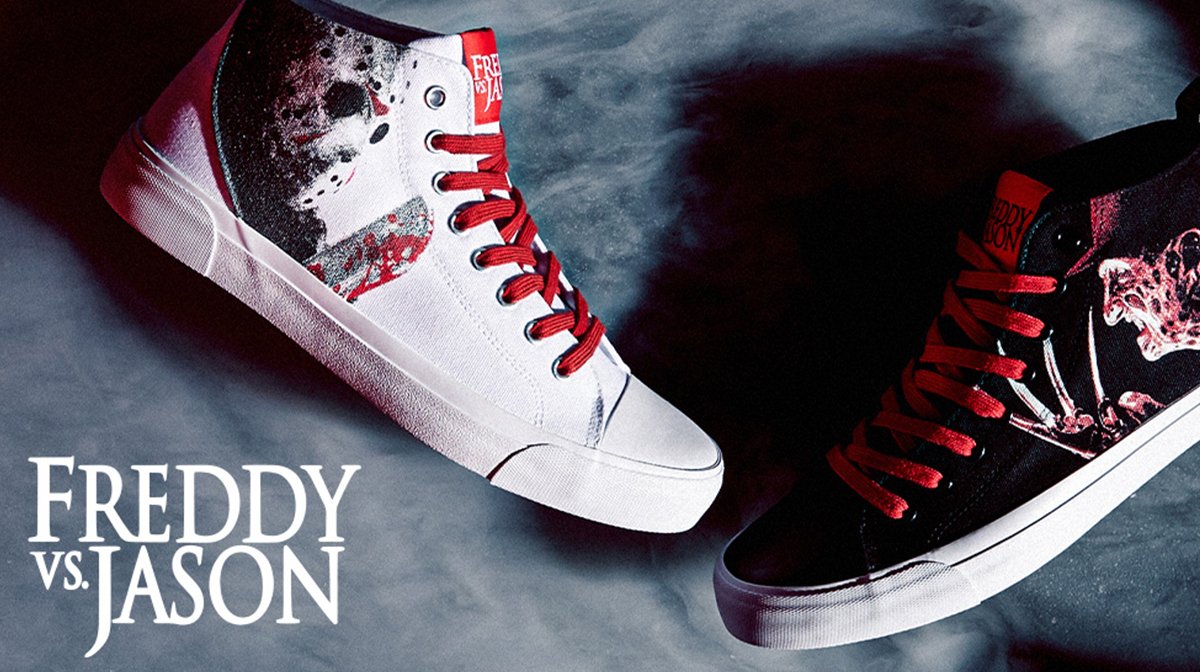 Freddy Krueger and Jason Voorhees are two of the most iconic horror villains, something cinema picked up on when a crossover movie saw them face off against each other in 2003.
Well, it's time for a rematch with our latest collaboration with Akedo Footwear. Ding, ding, ding. Let round two begin.
Choose from two designs. Will you be Team Freddy or Team Jason?
Homeware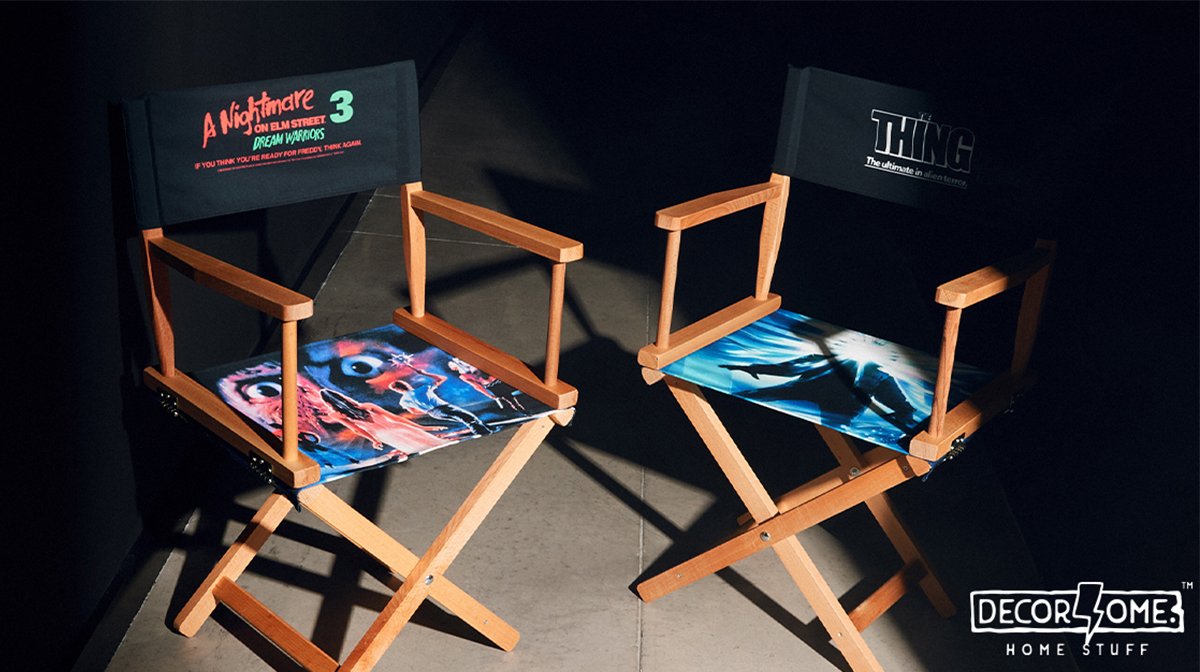 The weather has certainly taken a turn and so we are finding ourselves snuggling up on the sofa in the evenings, complete with a hot toddy and horror movie of course.
Increase that comfort with our terror themed blankets. Wrap up warm with Freddy Krueger, The Lost Boys or The Thing. Although the films themselves may be rather prickly, we can promise these throws are soft and cosy.
We have also collaborated with homeware brand Decorsome on a range of director's chairs which are ready to make a statement!
Shop the full Terror collection here.