Like many of you we have been obsessed with WandaVision over the past weeks, which came to a conclusion last Friday with a spectacular finale.
We are therefore proud to present this stunning officially licensed WandaVision replica set which is exclusive to Zavvi in the UK and EU.
Available to shop now, the replica set consists of Wanda Maximoff's new Scarlet Witch crown and Monica Rambeau's S.W.O.R.D. pendant necklace, both of which were seen in the hit show.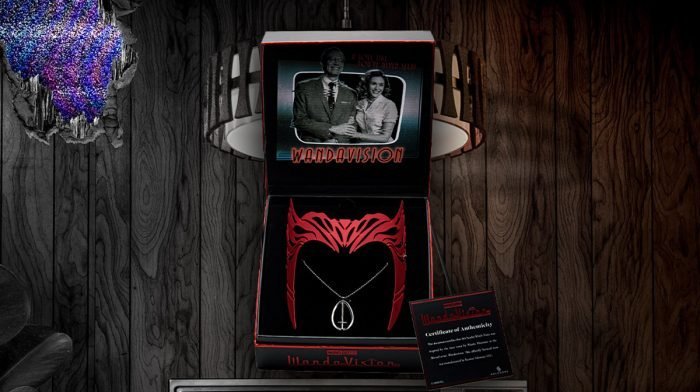 One of the highlights of the climatic finale saw Wanda transform into the Scarlet Witch, complete with awesome new costume inspired by the comics.
Whilst the whole outfit is gorgeous, the headdress really is the crowning glory helping to emphasise the power of the Scarlet Witch whilst also casting an iconic silhouette.
The crown in this replica set is a recreation of this, with striking detailing, the classic dark red colour and a string attached making it wearable.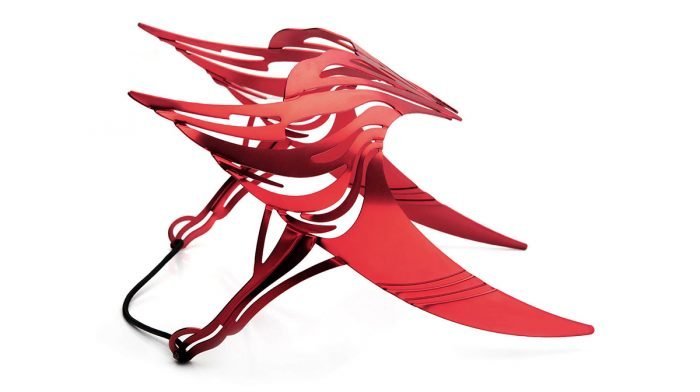 Also included in the set is a replica of the S.W.O.R.D. pendant Monica Rambeau wears in the show when she is in Westview under Wanda's spell.
In the series S.W.O.R.D. stands for Sentient Weapon Observation And Response Division, the organisation which Monica works for.
As Monica entered the Hex her S.W.O.R.D. badge transformed into something decade appropriate for the world of Westview, becoming a silver pendant necklace.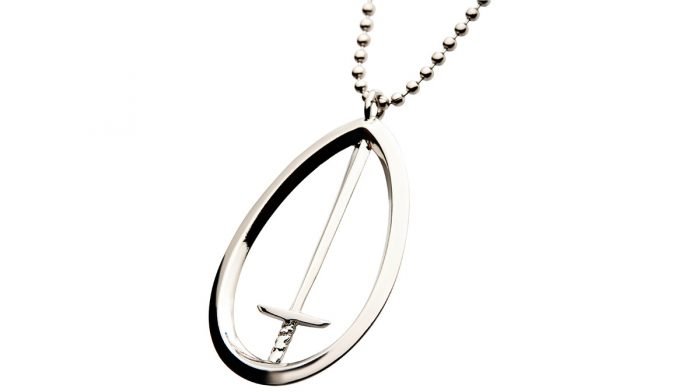 Both items come packaged in a WandaVision themed box which also has a certificate of authenticity included within it.
Perfect for display, you could also incorporate the pieces into cosplay outfits or even wear them as everyday accessories if you want to – I quite like the idea of strolling round the shops wearing the Scarlet Witch headdress. It will just make a mundane activity more bad-ass alright!
Limited edition, there are only 500 of these sets available so act fast if you want to ensure you get your hands on one. Shop now.