Ever since it launched, Zavvi Gallery has been home to prints and posters from some of the best designers in the business.
The alternative movie poster scene is continually growing, and Zavvi Gallery is a part of the thriving movement.
It has featured popular franchises including Star Wars, Stranger Things and Alien, and now Jurassic Park has joined that list.
The opportunity to design a poster for the iconic 1993 film was a childhood dream come true for illustrator Mark Bell.
A fan of the movie since he watched it as a child, Mark would even describe Jurassic Park as his 'favourite film of all-time'.
He added:
It has been on my bucket list to do an official piece of art for Jurassic Park ever since I was eight years old. So it's a big deal for me. I have wanted to get involved with Zavvi Gallery for a while, and I have never done a screenprint poster and officially licensed poster before too.
Mark started work on the design last August, choosing a scene he believes has never been covered before in Jurassic Park art – Nedry's death.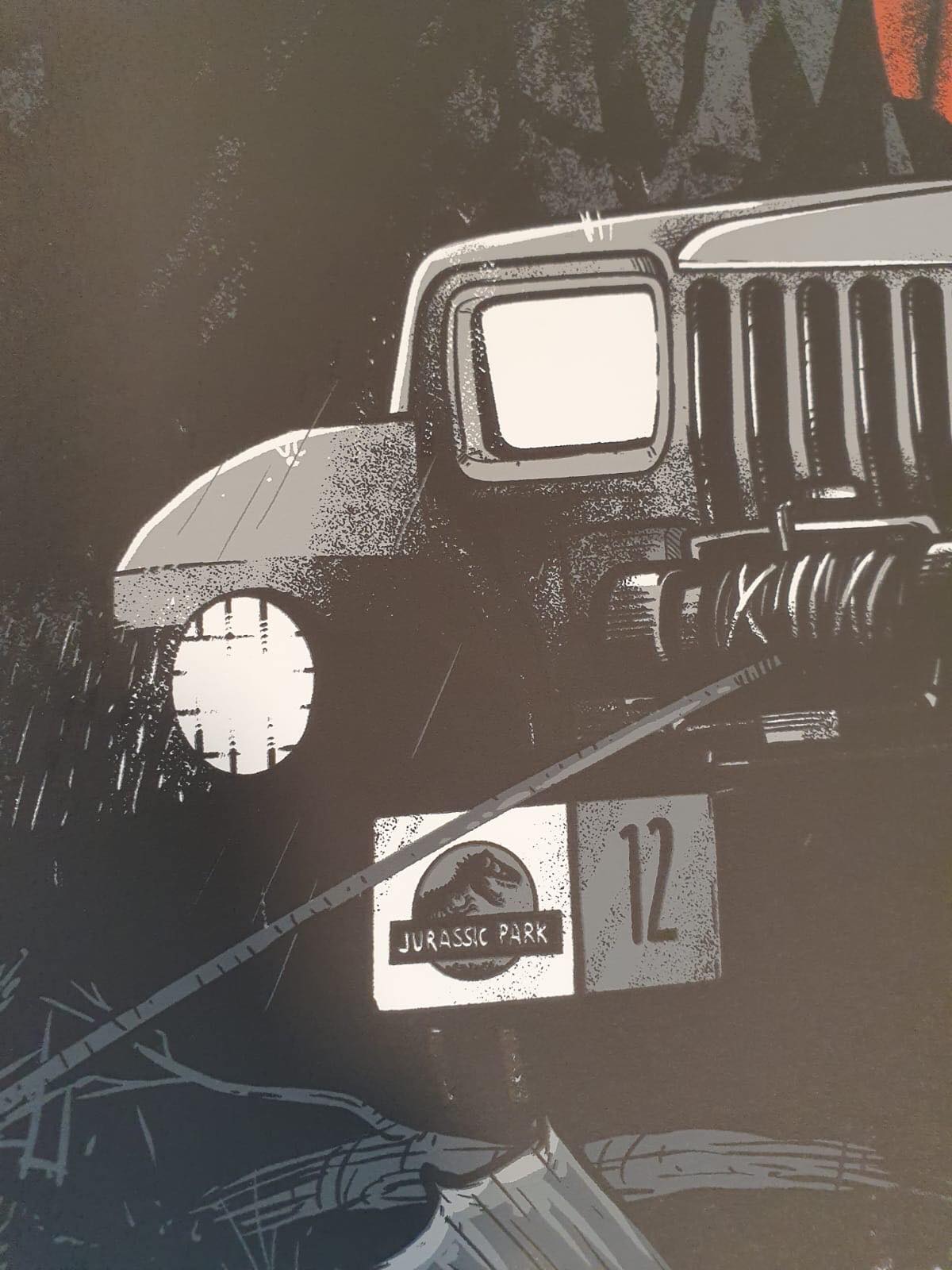 Focusing on the Jeep, Nedry in the water and the frills of the dinosaur which will kill him, the poster recalls the memorable moment the computer programmer will meet his fitting end.
The scene is one of Mark's favourites from the film, telling Zavvi:
Nedry thinks the dinosaur is small and harmless, but while he is trying to push his Jeep back onto the road, he realises this isn't the case. The dinosaur poisons Nedry before devouring him, and it is quite scary when it kicks off as you don't expect it to start spitting acid. It is also very funny, and I absolutely love it.
Like most screenprints, the Jurassic Park poster is limited edition, printed by hand and individually numbered.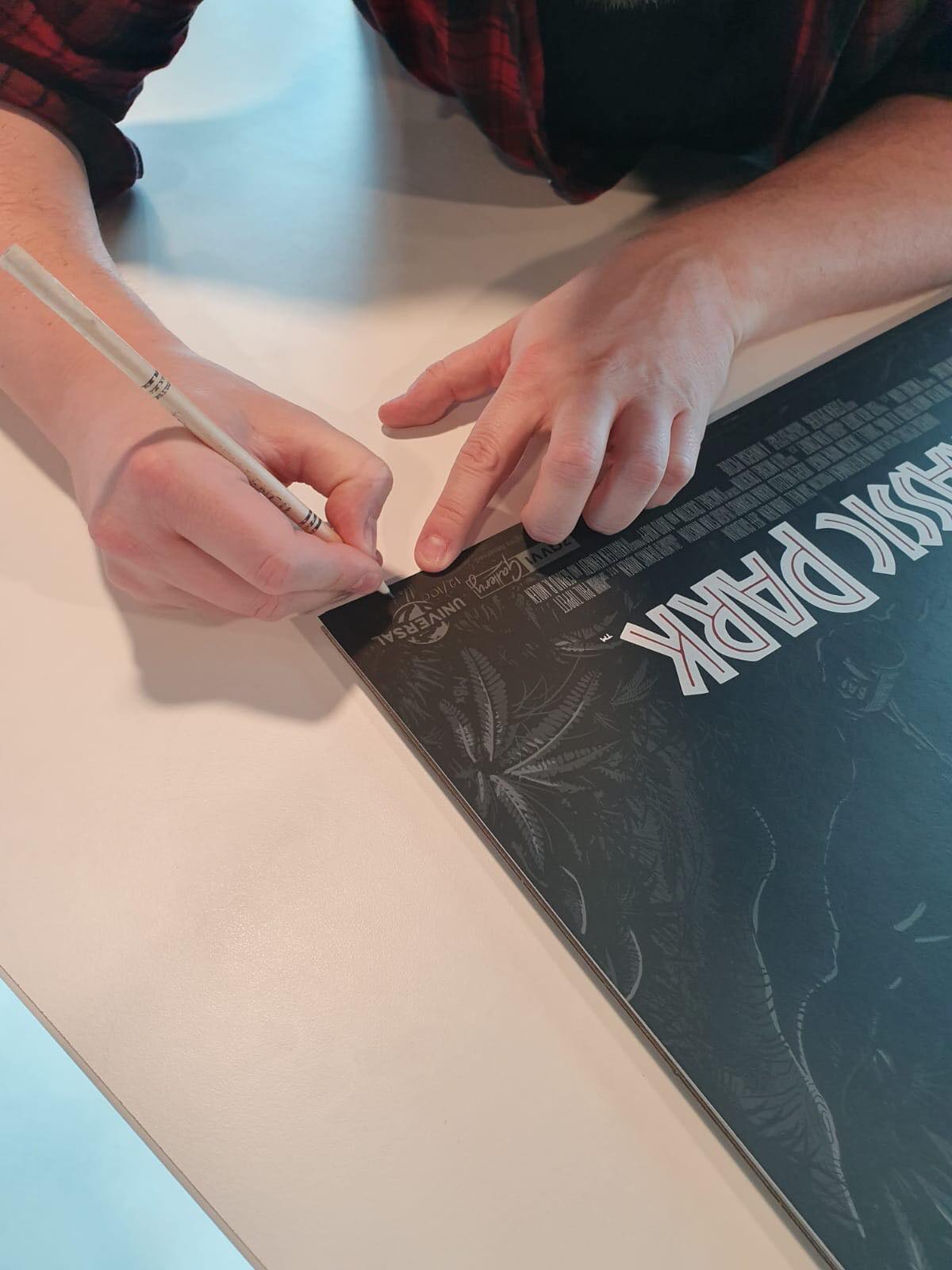 It is also a six colour screenprint, limiting Mark when it came to designing the poster, challenging him to work out how to do shading and textures.
For the variant Mark decided to use different colours for the design, changing the yellow and red completely, while making the greys more blue.
Both prints are gorgeous and with limited stock available, you best get one quick before they go extinct. Shop now.