Get your sleuthing caps on because there's a mystery to be solved in ZBOX HQ and we've had to put our best investigators to the case of solving the mystery of the May ZBOX! Without further ado, let's take a peak at our findings in the case of the Detectives ZBOX…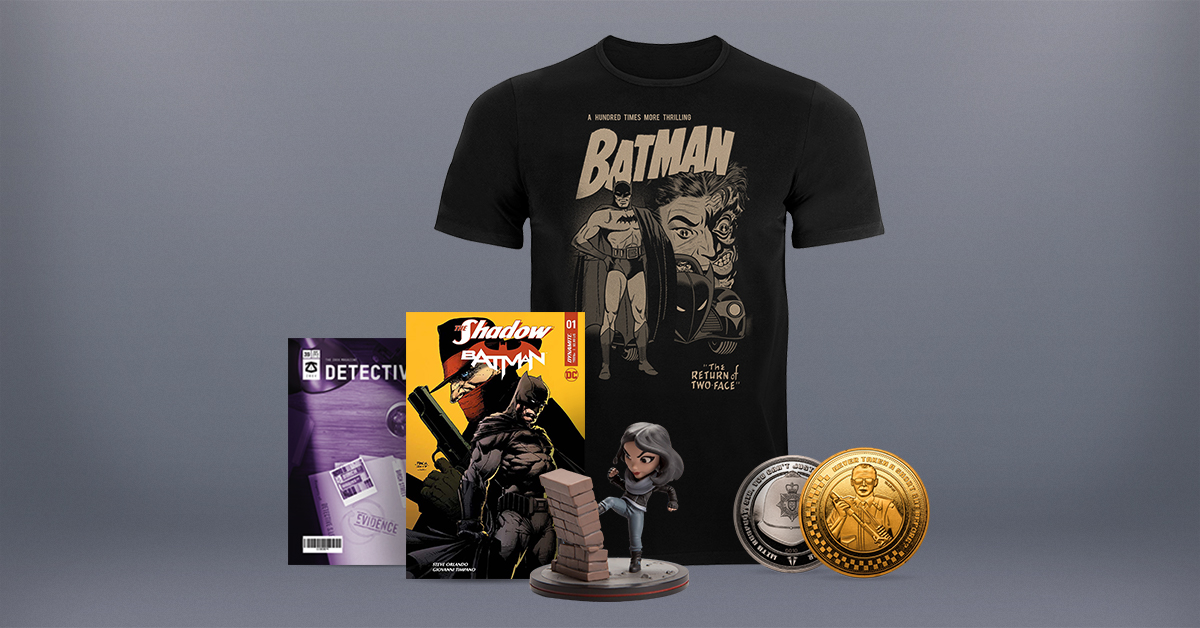 Batman T-Shirt
Crime fighting has never been so stylish. Whether you're sleuthing for clues or keeping the streets of Gotham clean, this Batman T-Shirt is the perfect wardrobe addition for any true crime fighting detective.
Hot Fuzz Collector's Coin
The way we see it it's all for the greater good! This month's collector's coin pays homage to the crime fighting PCs in Hot Fuzz. Check out Amberoo's reaction to finding her VERY FIRST gold coin!
Jessica Jones Q-Fig
This mighty mini figurine will make the perfect addition to your Marvel collection. In this month's box you'll find a Jessica Jones Q-Fig. While it may look cute in miniature form, the real JJ is a force to be reckoned with!
The Shadow Batman Comic
The Dark Knight is back in this epic tale of his fight to save Gotham. Find out all about this great showdown in this month's comic addition.