22nd August 2020. Director Matt Reeves takes to the virtual stage at the inaugural DC FanDome event, to present the first look at his new take on a beloved hero, simply yet effectively titled The Batman.
Audiences across the world are tuning in with bated breath, with the character's daunting, grand legacy looming over this moment like a haunted spectre.
The screen fades to black, the Warner Bros. logo appears in a striking blood red, and the haunting bass of Nirvana's Something In The Way slowly fades in.
It becomes immediately clear that this isn't just any trailer drop, it's a significant turning point in pop culture history – suddenly all eyes are on The Batman.
It's fair to say that until this trailer launch there was a large amount of uncertainty surrounding the first solo Batman film since Christopher Nolan closed his epic trilogy in 2012 with The Dark Knight Rises.
Originally planned as the next chapter in the DCEU featuring Ben Affleck's Bruce Wayne, the project spent several years trapped in development hell going through several iterations, leading to increasing concern amongst fans. And, of course, there was that ever present crucial question – do we really need another Batman movie so soon?
The project soon fell into the hands of Batman fan Reeves, who wanted to turn it completely upside down, and prove that, yes, another Batman film could be a worthy addition.
He takes the character back to his comic book roots, setting the story during Bruce's second year as the caped crusader, with Robert Pattinson suiting up as the fledgling detective.
David Fincher's outstanding thriller Se7en is a clear influence here too, as we see Bats take to the city's grimy streets in pursuit of sadistic serial killer The Riddler, chillingly played by Paul Dano.
Joining Bruce for this adventure is Jeffrey Wright's modest cop James Gordon, Andy Serkis' trusted ally Alfred Pennyworth, Zoë Kravitz's alluring Selina Kyle/Catwoman, and a cackling Colin Farrell as Oz/The Penguin.
They are all crucial parts of this vision of Gotham that is deliciously brooding, seductively noirish, and critically corrupt – at times it feels as if there's an inch of dirt on every surface.
It's the perfect home for Pattinson's emo bat boy of our dreams, a lone vigilante who lives in the shadows, unleashing his fury on anyone he sees as standing in the way of justice.
However, whilst vengeance is a part of Bruce's identity, he must learn that it doesn't define him, with The Batman taking on a more optimistic tone than you may expect.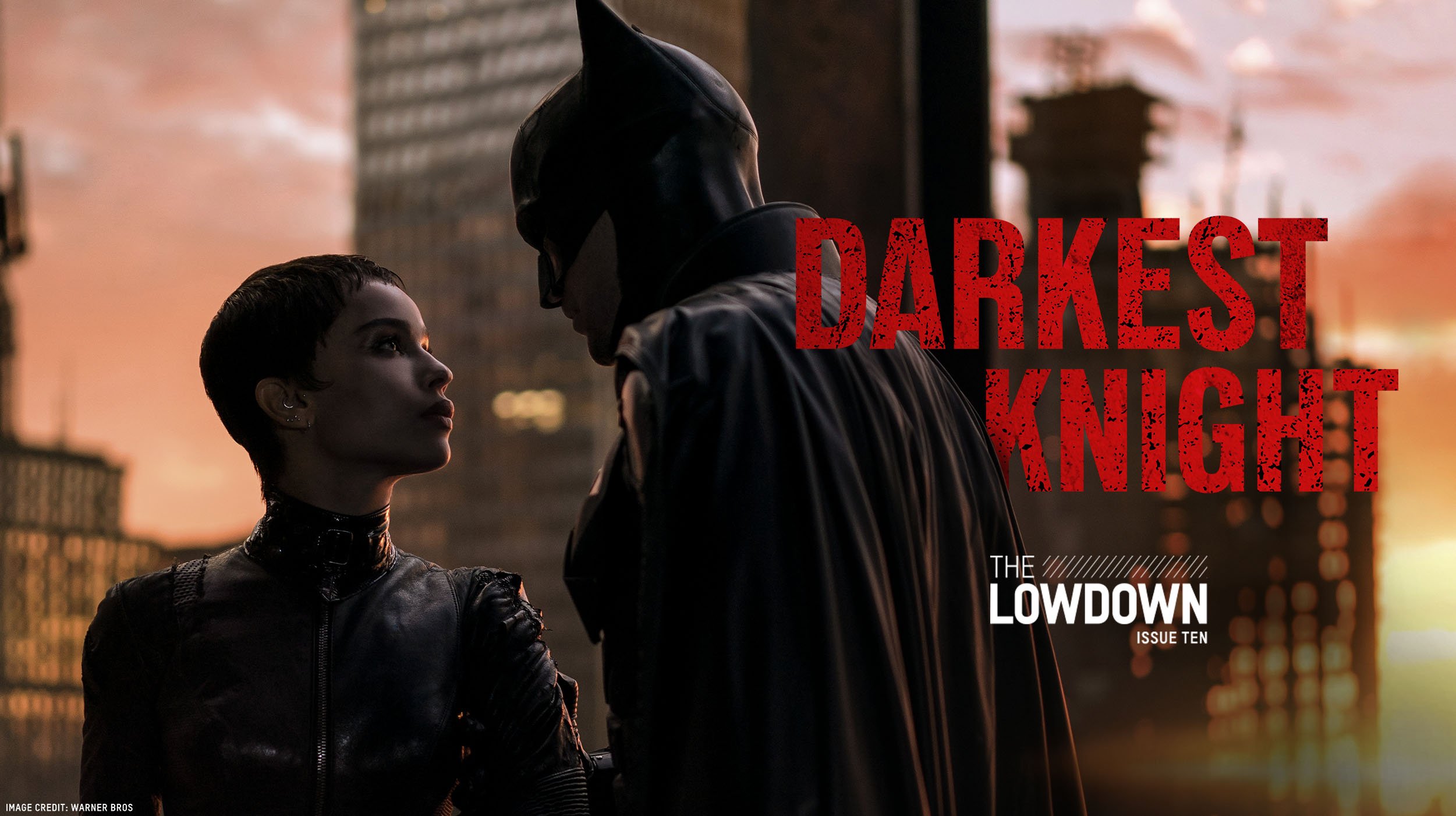 We spoke to legendary actor Andy Serkis (Alfred) and producer Dylan Clark about bringing this new bold vision of DC's beloved hero to life.
You can read the full feature for free in the latest issue of our digital magazine The Lowdown.
The Batman will hit UK cinemas on 4th March.