We all remember LEGO, which has recently enjoyed a massive surge in popularity over the past few years thanks to collaborations with film companies by earning lucrative licenses such as Marvel, DC and Disney. This has allowed the danish company to create minifigures of some of the most popular characters and movie stars on the planet. The sets have also evolved from a simple box of bricks to massive, gargantuan sets compiled of thousands of pieces. We've stopped bricking around and compiled a list of 5 large LEGO sets that you are sure to never finish building, just make sure to not step on any bricks!
1. 10221: Super Star Destroyer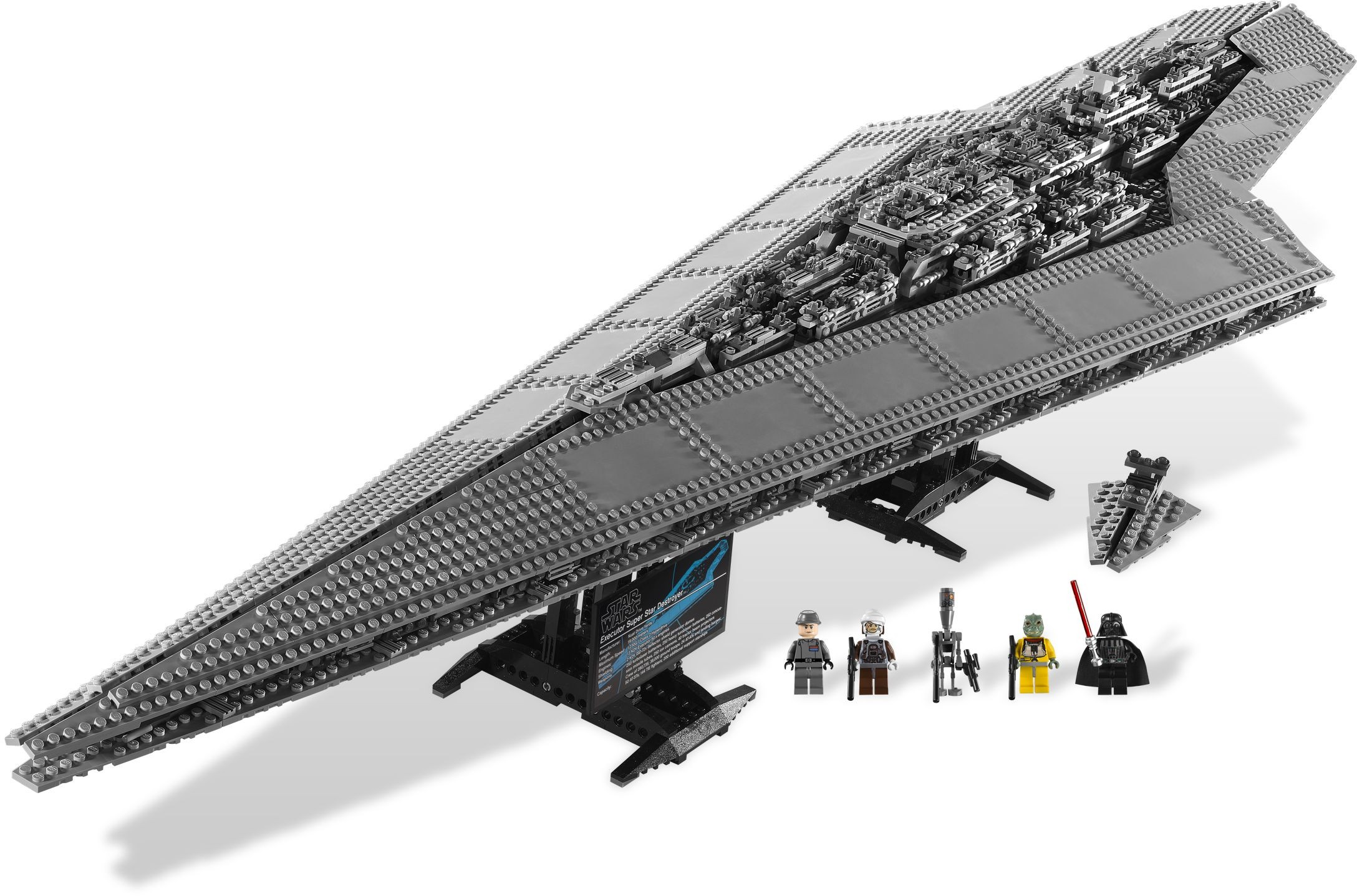 Image Source: Brickset
Boasting 3152 parts and over 4 feet in length, the LEGO Super Star Destroyer from Star Wars is a set that is sure to stand out in any home. You're also able to lift up the large plates of pieces on the top of the set to reveal a wealth of minuscule detail. The kit additionally comes with 5 minifigures of some niche characters such as Bossk, Dengar and Admiral Piett as well as Darth Vader. To overstate the size of this set is impossible, you even have to build your own display stand. You'll have to fork out a lot of cash if you're looking at adding this to your collection, it's long out of print and aftermarket price are at a minimum of £1000.
2. 10214: Tower Bridge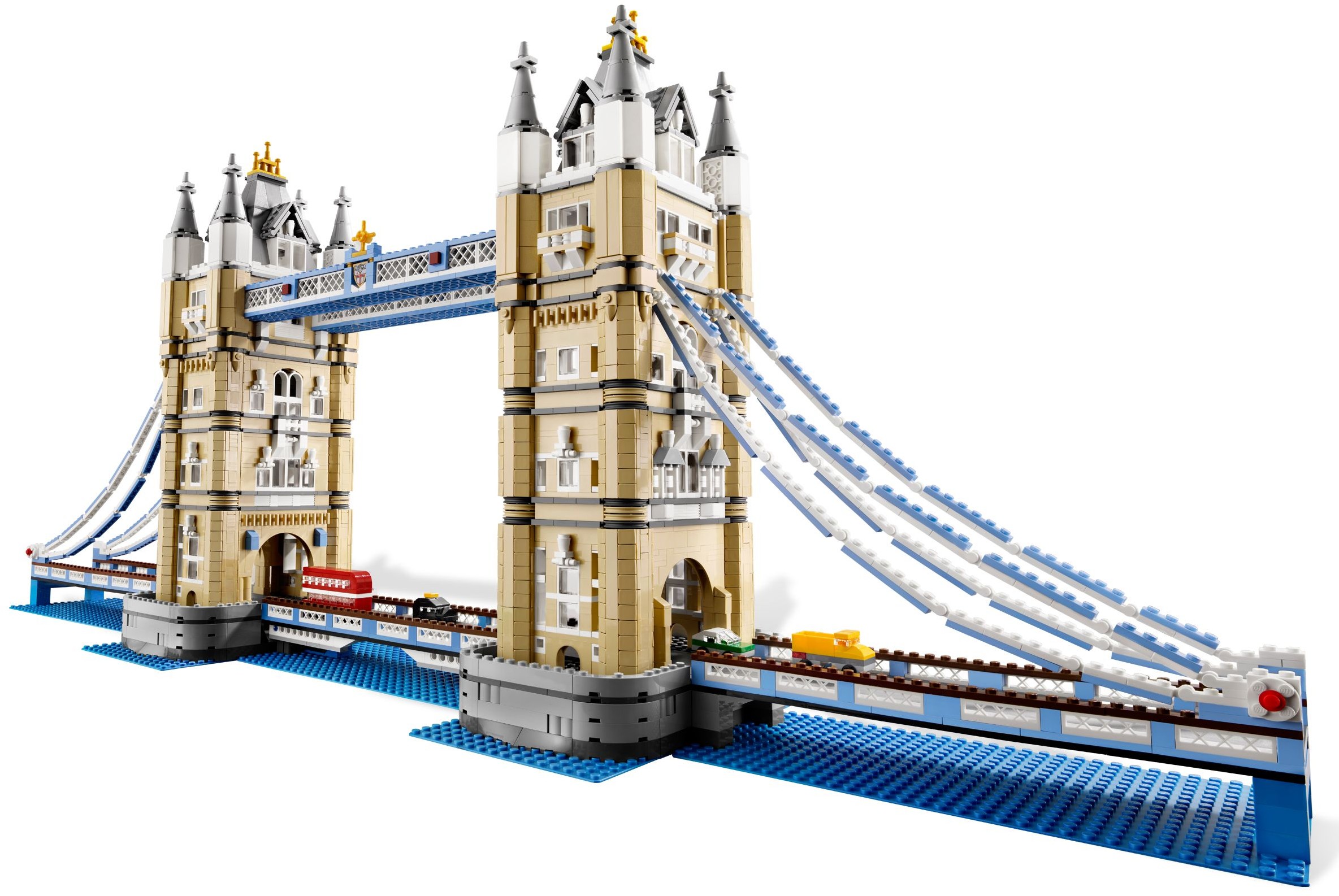 Image Source: Brickset
This reconstruction of London's iconic Tower Bridge comes in at 4287 pieces and is currently the largest set currently sold by LEGO as part of their flagship 'Creator Expert' line of sets that are geared towards collectors and adults. The set itself is not only brimming with all the grandeur and detail that Tower Bridge has in real life, but also has a retractable bridge built into it with clever usage of hinges. Don't worry if you think it looks sparse by itself- Tower Bridge also comes with an iconic London bus and 3 additional cars.
3. 10196: Grand Carousel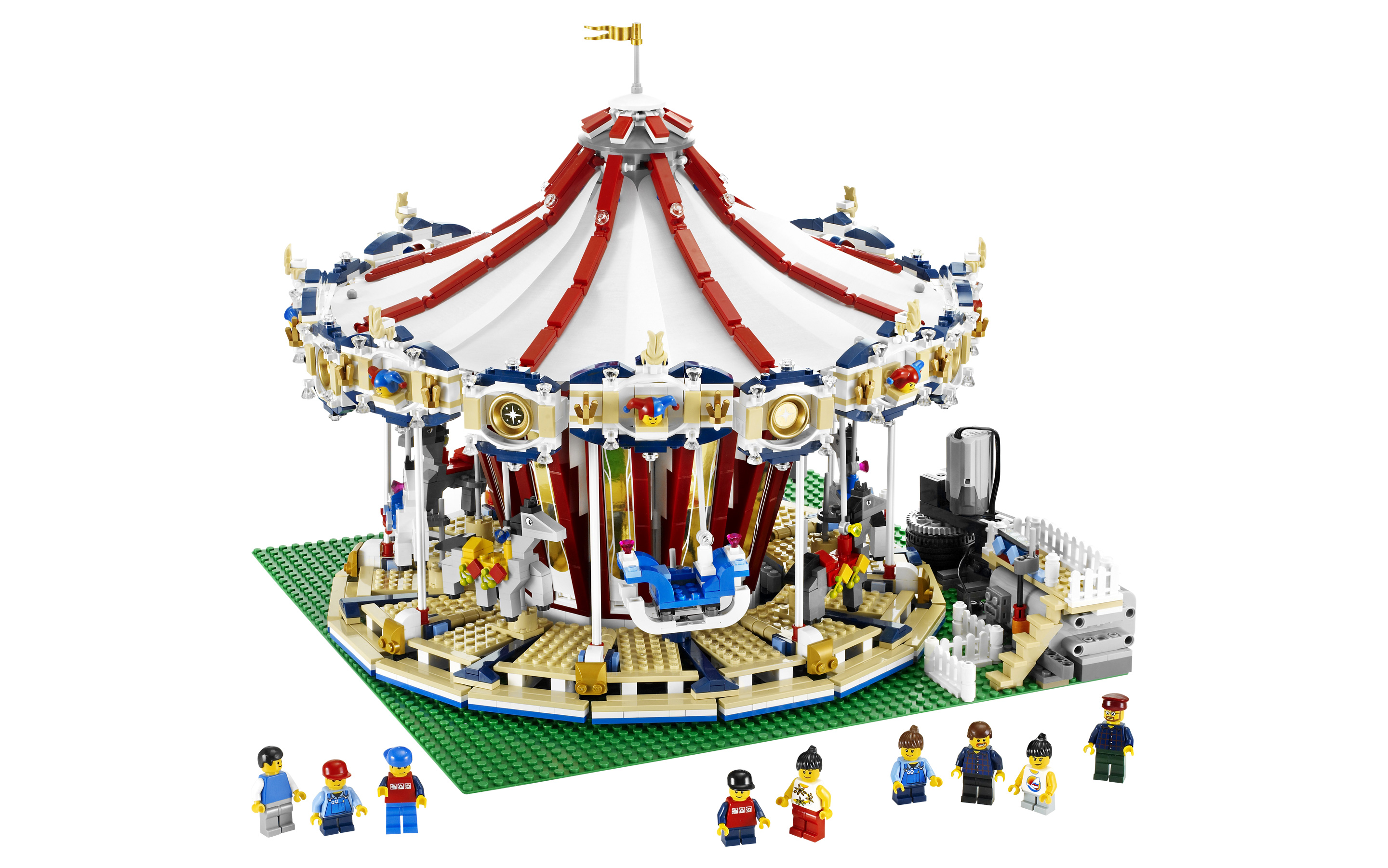 Image Source: Brickset
Another entry into LEGO's 'Creator Expert' line is the Grand Carousel, which is another large set that contains 3263 parts. A carousel of horses is a regular fixture in any carnival or theme park, with the Grand Carousel being yet another incredibly detailed set with gold trimmings that make the set pop. Additionally, the Grand Carousel also has compatibility with an expansion set called 'Power Functions' which enable the carousel to become functional with the use of a motor and battery pack, otherwise you can expect to turn the carousel itself with the included crank. With moving 'LEGO Technic' parts in conjunction with traditional parts, you'll be sure to keep your hands busy with this massive set, which is now very hard to find.
4. 10189: Taj Mahal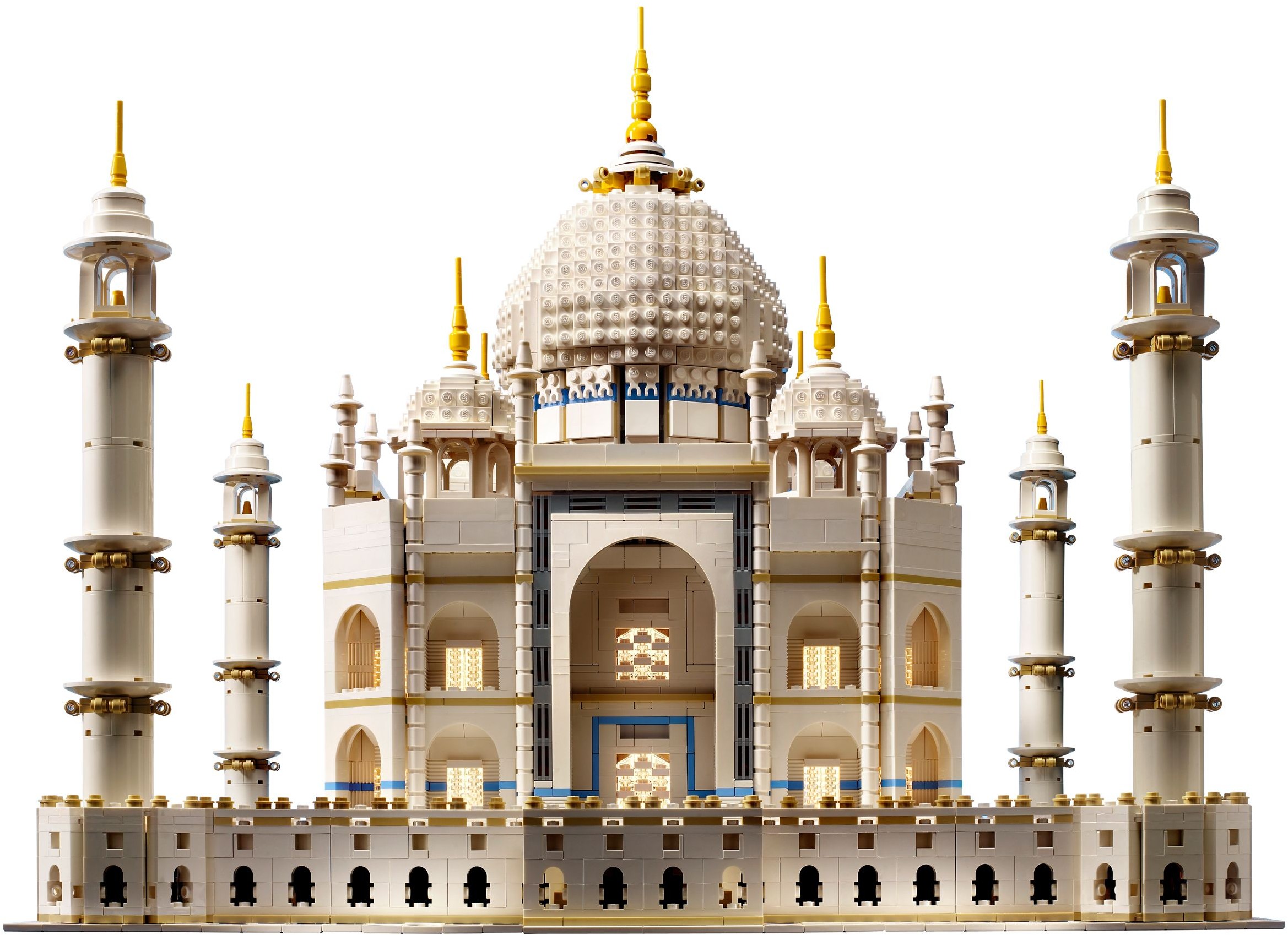 Image Source: Brickset
The Taj Mahal is considered to be the white whale of many LEGO Collectors. With 5922 parts, 2008's Taj Mahal is the biggest LEGO set ever produced. With its towering minarets in addition to its huge dome, it also has trimmings of gold and clear 1×1 parts decorating the set that produces and allure that's unmatched by almost every other LEGO kit to date. You'll be paying out of your pocket for this one – if you can find it. A brand-new LEGO Taj Mahal's current aftermarket price is over £2000.
5. 10179: Ultimate Collector's Millennium Falcon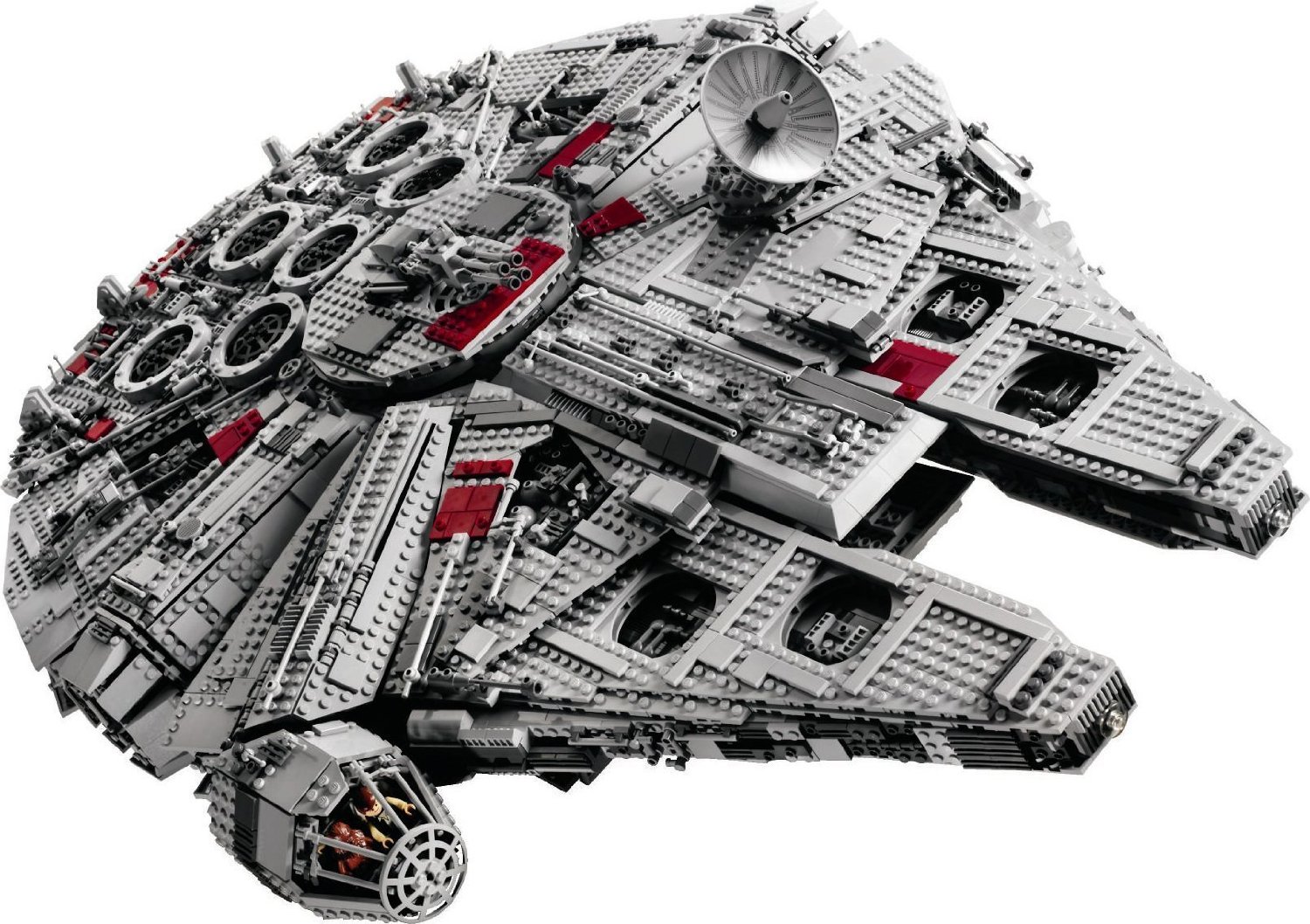 Image Source: Brickset
Star Wars makes another addition into this list with possibly the most sought after kit in existence. With 5197 parts included in the box, the Millennium Falcon is meticulously detailed to an accuracy that even the most hardcore Star Wars fans can appreciate. The set has even frustrated aftermarket builders who amass the same parts of the kit without having to buy it boxed by including unique parts, that can only be found in the set. For those of you who dare attempt to find a boxed set of the decade-old kit, you can expect to pay out up to £5000.
For the latest news about LEGO and Toys, follow Zavvi on Twitter.