One of the best Sonic games is returning to consoles – and we've launched a new collection to celebrate.
Sonic Colours: Ultimate is the remastered edition of the 2010 game, beloved by fans for how its retro stylings returned the franchise to its roots.
We have clothing and homeware for the whole family to celebrate the reboot of the SEGA classic.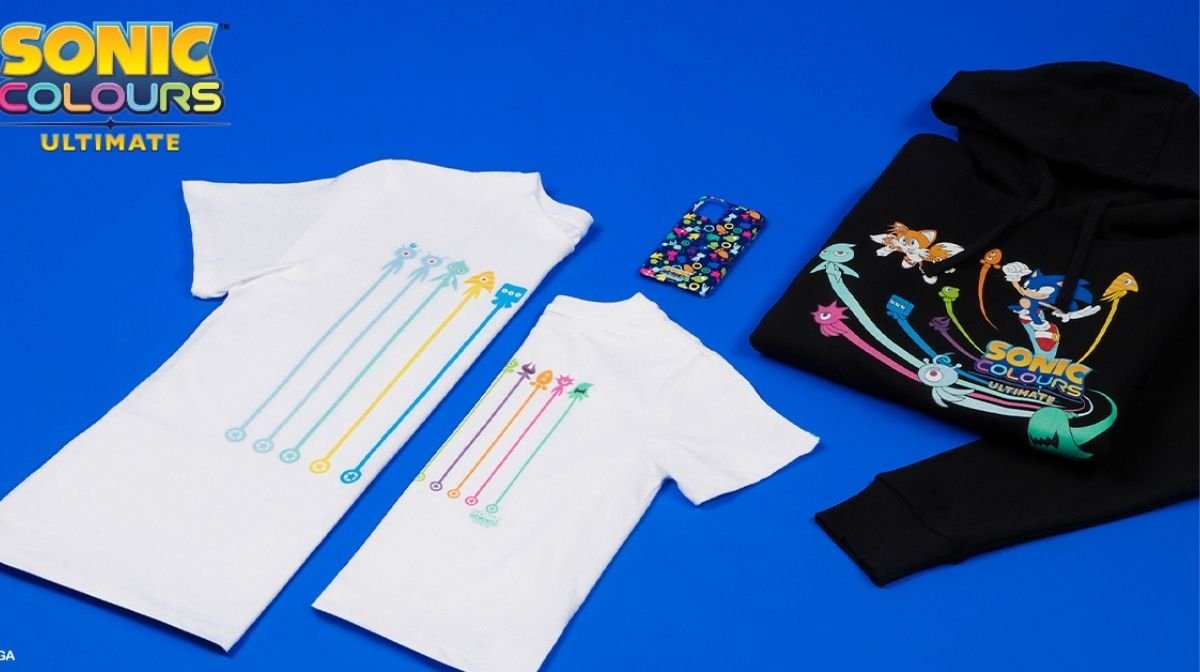 First up, there are two t-shirt designs, both of which are available in men's, women's, and children's sizes, and are all made from 100% cotton.
The blue design features Sonic front and centre, zooming past all of the game's famous Wisps. The white design is all about those Wisps, with their bright colours emphasised.
We also have a fantastic black hoodie, featuring Sonic, Tails and the Wisps, with the wrist bearing the game's slogan: 'Colour The Universe'.
Finally, we have a Colours phone case for iPhone and Android.
Shop our entire Sonic Colours: Ultimate collection here.