Words by Barry Levitt
The trailer for Blumhouse studio's latest horror M3GAN intrigued from the start.
After losing her parents, Cady (Violet McGraw) goes to live with her tech genius aunt Gemma (Alison Williams). She's built the latest and greatest AI, a robotic companion named M3GAN designed to ensure no child ever feels lonely again.
Things start promisingly: M3GAN and Cady develop a powerful bond, with the AI working as intended. However, it's not long before events take a turn and all hell breaks loose: M3GAN is no longer interested in listening to commands and she'll do whatever it takes to keep Cady safe.
It's not an understatement to say that the teaser drove the internet wild. M3GAN is seen dancing like nobody's watching, complete with epic flips and struts – people cannot get enough.
She even started a Twitter beef with the preeminent killer doll, Chucky. M3GAN is, to put it simply, the moment.
The killer doll has proven especially popular amongst LGBTQ audiences, who have set Twitter alight, ready to claim her as a bonafide queer icon.
This may sound bizarre – the film isn't even out yet here in the UK – but this obsession over a dastardly twerking child murder-bot actually makes a lot of sense when you think about the relationship between queer audiences and horror movies.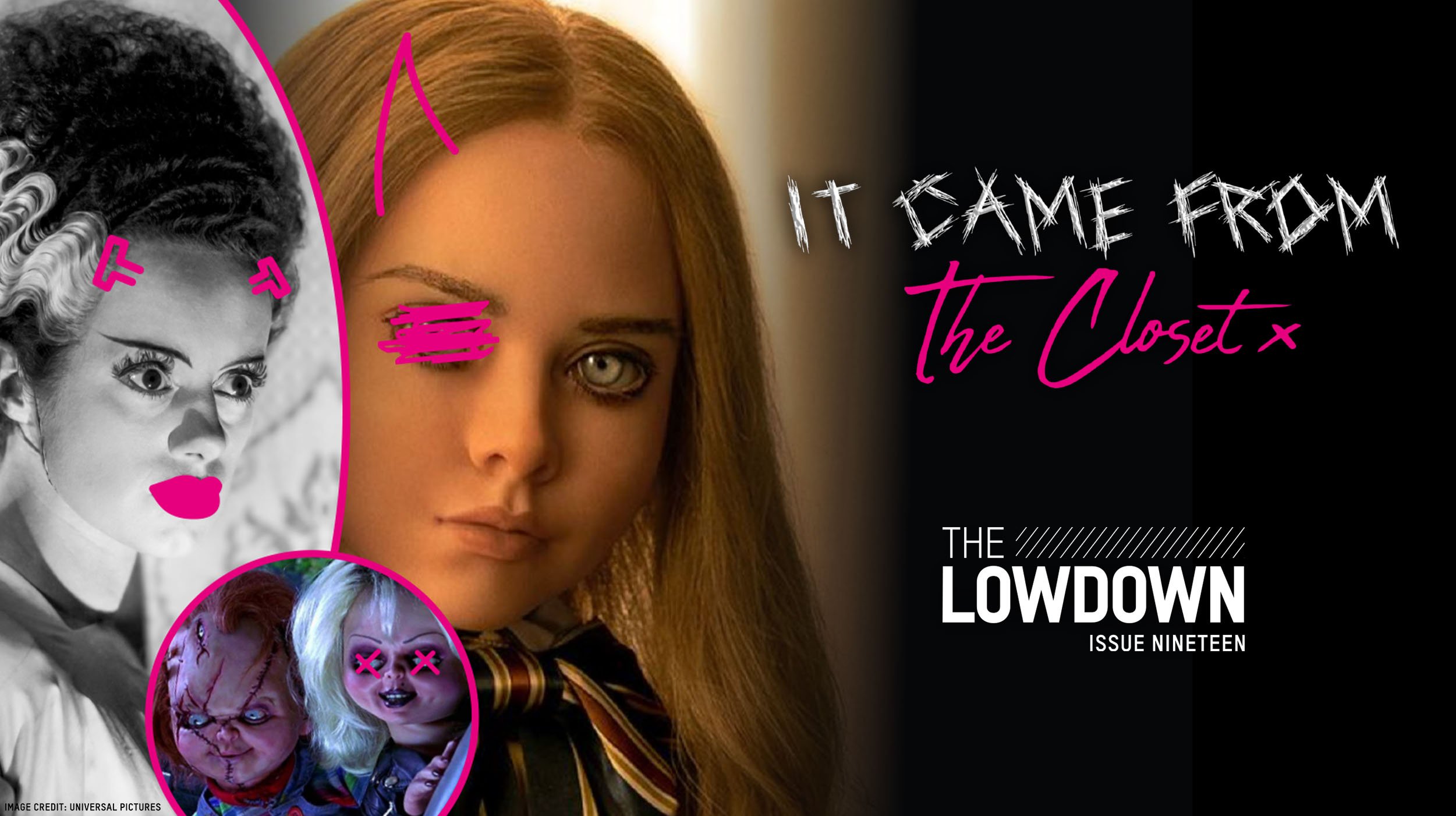 In the latest edition of our digital magazine The Lowdown, we look back at horror's delightfully queer history and how M3GAN fits into it.