Mark O'Brien's The Righteous is one of the most striking directorial debuts in recent memory – especially from an actor-turned-director.
The Canadian actor has appeared in several high-profile projects over the years, most recently as the groom hiding a dark family secret in the black comedy Ready Or Not.
But O'Brien's passion was always directing, and despite helming several short films and TV episodes, his debut marks the end of a twenty-year struggle to get a feature made.
It's safe to say that he no longer needs to prove himself after crafting this intense psychological thriller.
Henry Czerny, who starred alongside O'Brien in Ready Or Not, plays a former man of the cloth whose faith has been put to the test following the death of his adopted daughter.
One day, a mysterious stranger (played by O'Brien) shows up, and after initially appearing to be in need of help, reveals that he has far more sinister motives.
It's a perfect set-up for an entry into that classic horror sub-genre, the crisis of faith movie, all rooted in one increasingly claustrophobic location, beautifully photographed in black and white by cinematographer Scott McClellan.
Despite the film exploring the internal conflict that arises when any religious person experiences pain that contradicts their belief system, O'Brien's fascination with the subject matter isn't rooted in any personal views.
In the latest edition of our free digital magazine The Lowdown O'Brien spoke more about this, discussing crafting the thriller and why he chose to cast himself as the physical embodiment of evil.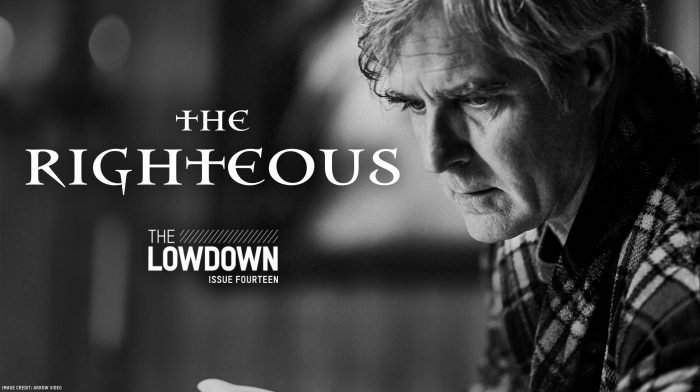 The Righteous is released on Blu-ray courtesy of Arrow Video on 18th July.