From brave heroic knights to demonic paranormal monster hunters, the June ZBOX is chocked full of great merch and collectibles from your favourite fantasy worlds. With this month's theme, Fantasy & Fiction, we've taken the best bits from our favourite fantasy worlds and put a little bit of classic memorabilia in the box to compliment any collection. Whether you're a novice mage or a hardened warrior, there's something for all fantasy fans in here!
Harry Potter House Crest T-Shirt
With Fantastic Beasts just around the corner, you'll want something to wear to the cinema that's not your dirty old Wizarding robes! This tee features all four Hogwarts House crests and is completely exclusive to ZBOX.
ZBOX Exclusive Hellboy Coin – Gold/Silver Variant
In this month's box we're paying homage to the big red monster, Hellboy, with our collector's coin.
D12 Dice Plush
Looking at starting your career as a Dungeon Master off but still like things cute and cuddly? Give your next DnD campaign that fuzzy little touch with our D12 Dice Plush.
Gears of War Pop! Vinyl Figure
With the new game announced at E3, we've popped either a Kait Diaz or JD Fenix Gears of War Pop! Vinyl Figure into this month's box. We can't wait to play the new game (and the Pop! Vinyl Game) and think these make pretty fitting likenesses to our favourite squad members.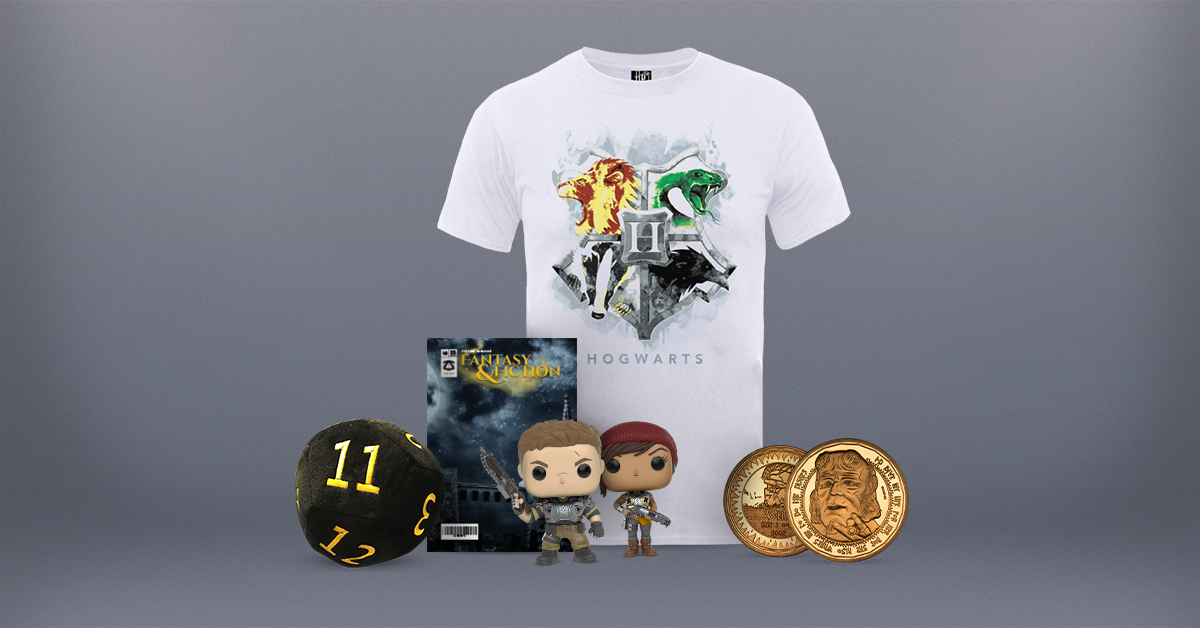 Don't miss out on another great box – start your ZBOX subscription here!